October 11, 2022
Students at Rochester are notoriously busy and our involvement has always been top tier. Our football games are always packed,...
October 5, 2022
Friday mornings at Rochester High School look very different from other mornings. On any regular morning, it is...
Brice Boggan, Editor-in-Cheif, and Jaemin Kim
September 18, 2023 • No Comments
Welcome to the 2023-2024 school year! Get ready for another year of amazing adventures filled with new friends, exciting classes, and unforgettable memories. This year, The Talon will continue to be both...
How Will Students Spend Their Summer?
June 8, 2023
June brings the season which some people look forward to, summer. The season that gives students a long break from school....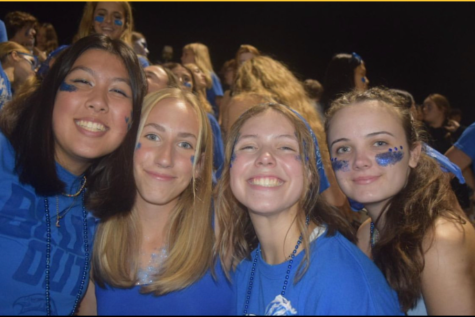 Friday Nights at Rochester: The game, players and outfits
October 11, 2022
 Every Friday night hundreds of people gather around Rochester high school's stadium to witness one of our favorite weekly...