22 movies to look for in 2022
Titles coming out from January to December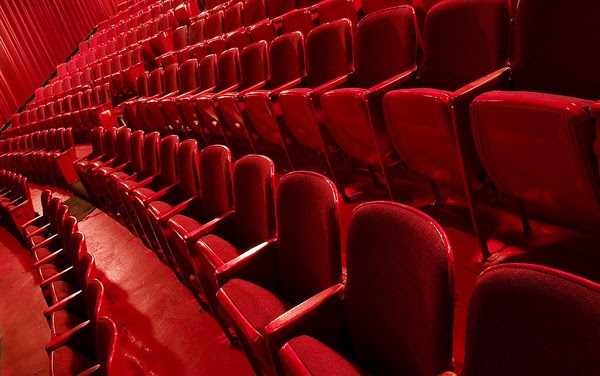 Entering 2022, we can't help but wonder what the new year will bring to the theaters, as the cinema industry gets ready to roll out titles that will excite any movie lover. From childhood favorites brought back to life, to fresh new tales, you're guaranteed satisfaction the next time you enter your local movie theater!
Some of the favorite animated classics are making a comeback. On Jan. 14, the fourth one in the line came out for Hotel Transylvania: Transformania. In this comedial film, Drac and his pals transform into humans – a fun spin on the series. On the same day, the fifth film of Scream was released; a classic that has made its way to 2022 all the way from 1996. In this horror movie, Disney Channel and Netflix actor Jenna Ortega and renowned actor and artist Dylan Minnette take the leading roles. 
On Mar. 4 will be the release of The Batman starring Twilight heartthrob Robert Pattinson. Less than a week later on Mar. 11 comes a brand new Disney animated film, Turning Red. This movie revolves around the life of a 13-year-old girl who suddenly turns into a giant red panda whenever she gets excited. Disney has always set the bar high with new animated movies, and it's likely that Turning Red won't be far from it. 
On Mar. 25, we'll see the sequel to a fan favorite, Doctor Strange in the Multiverse of Madness. This one will highlight further adventures of Doctor Stephen Strange and his research on the Time Stone. Also on Mar. 25 will come a brand new rom-com featuring Sandra Bullock, Daniel Radcliffe, Channing Tatum, and Brad Pitt. This one follows a romance novelist on a book tour, as her cover model gets involved in a kidnapping attempt that leads the pair on a ruthless jungle adventure.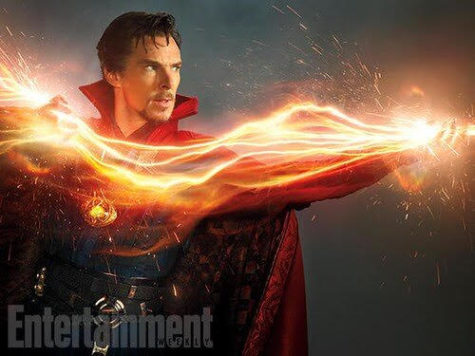 After success in 2020 with the first film, Sonic the Hedgehog 2 will make its way to theaters on Apr. 8. Also scheduled for release in April will be an animated comedy adventure called The Bad Guys. The plot involves criminal animals that are attempting to avoid prison by becoming model citizens. For a change of pace from your typical movie releases, look for Nicolas Cage starring as himself in The Unbearable Weight of Massive Talent. In this one, Cage finds himself channeling his most iconic characters to save himself and those around him. 
Jumping to the month of May, we'll see an early 2000s classic revived over 20 years later. Featuring the famous Reese Witherspoon, Legally Blonde 3 comes out on May 20. Just a week later on May 27 follows Bob's Burgers: The Movie, a favorite late night cartoon set as a musical comedy. 
Calling all dinosaur lovers: Jurassic World: Dominion will hit the theaters on June 10th. This third installment of the Jurassic World franchise will feature actors Bryce Dallas Howard and the beloved Chris Pratt. Just a week later, Disney will release Lightyear, the origin story of a favorite animated character, Buzz Lightyear. Look out for the animated feature film in theaters on June 17, because it's expected that Disney's Lightyear won't disappoint. Finishing off the month of June, a global superstar's story will be revealed: Elvis will feature the famed Austin Butler. 
Ever wonder how the animated villain of Despicable Me, Gru, came to be? Look no further: on July 1, Minions: The Rise of Gru will tell of Gru's origin story. The acclaimed Steve Carell will not fall short of the expectations that the Despicable Me movies have held in the past. 
Attention all Harry Styles fans, mark your calendars for Sept. 23 to see the release of Don't Worry Darling. The psychological thriller will feature Olivia Wilde, who also happens to be directing the movie. Also starring in the film is the lovely Florence Pugh and Mr. Styles himself. Could this be Harry's big break in acting? Fingers crossed. The film will likely receive the same, if not more popularity, than 2017's Dunkirk, a film where Styles also had a lead role.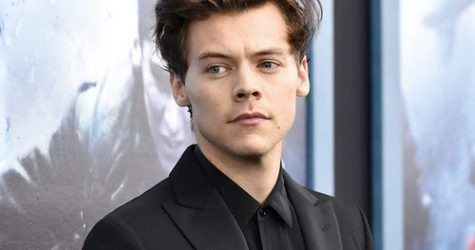 Also on Sep. 23 is scheduled for releasing Puss in Boots: The Last Wish. This animated film follows the life of a Shreck favorite, Puss, who sets out on an epic journey to find the "last wish" to restore all nine of his feline lives.
In October and November is when superhero movies will hit the theaters. Spider-Man: Across the Spider-Verse (Part One) comes out on Oct. 7. This movie is bound to be as good, if not better, than 2018's Spider-Man: Into the Spider-Verse. Flash forward to Nov. 4 as The Flash arrives, featuring actor Ezra Miller. In addition, we'll be able to see Black Panther: Wakanda Forever, a film intended to be the sequel of Black Panther and the 30th movie in the marvel cinematic world. 
Jumping to December is the release of another sequel, Avatar 2. With a budget of $250 million and riding off the popularity of the first film, it is expected that this sequel will not fall short. 2022 will finish strong at the movies with the first installment of a Super Mario Bros series on Dec. 21. This animated adventure will feature Chris Pratt as Mario, Anya-Taylor Joy as Princess Peach, Charlie Day as Luigi, and Jack Black as Bowser. The untitled film has yet to fulfill our curiosity, but with such an incredible cast, it's bound to be super. 
With so many great titles, it's difficult to pinpoint which film will have the biggest turnout. Lindsey Gleason, a junior at Rochester High School and a big Marvel fan, is excited about all the Marvel-related films.
"I'm most excited for Black Panther or Doctor Strange because, Marvel,duh!" Gleason exclaimed.
Similarly, junior Kaci Andrews is looking forward to some of the animated films.
"I'm really excited for Super Mario Bros and Minions: The Rise of Gru!" Andrews said.
But the most excited interviewee of all was junior Makenzie Paul. Known for being a hardcore Harry Styles fan, you wouldn't be surprised by which film that she can't wait for.
"Don't Worry Darling 100,000%," Paul said. 
Whether it be an animated comedy or a live action adventure, the cinema industry has worked hard to deliver a franchise that will make 2022 an incredible year for popcorn sales.