Steps to a spontaneous September
Activities around town to make the most of September
As the leaves start to change color and the morning air becomes crisp, summer comes to a close and winter is on its way. Before everyone gets cuddled up with ten blankets trying to keep warm and watching the five feet of snow accumulate, it's important to make the most of autumn. Here are a few things to do this September to embrace the season.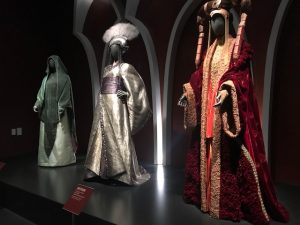 DIA – Star Wars exhibit:
The Detroit Institute of Arts is currently displaying a collection of costumes from all the "Star Wars" movies. In the exhibit, visitors can learn about the early concept art of R2-D2, see the cooling system within Chewie, and look up close at the sequins and lace on Queen Amidala's dresses. For any "Star Wars" fan, this exhibit is a must see, and even for those who hardly know the movies, the designs, artwork, and stories that took place behind the scenes are sure to catch your interest. The exhibit takes about an hour and a half to get through when taken at a leisurely pace. Tickets prices for adults are $19 on Tuesday-Thursday and $24 on Friday-Sunday. Residents of Oakland and Macomb counties receive a $5 discount. Youth tickets (for those ages 6-17) are $7 each. The exhibit closes on September 30.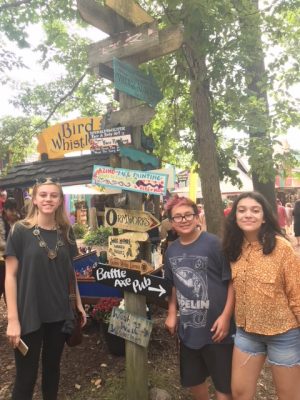 Renaissance Festival:
The Renaissance Festival takes you back in time to a medieval village in the 16th century. Visitors can easily spend a whole day at the fair getting their tarot cards read by a gypsy or marveling at the many shops filled with jewelry, leather goods, and tapestries. Feel free to dress up, as many people do, and walk among the other gypsies or fairies. There are also various shows around the festival including a jousting tournament among other things. People of all ages are sure to enjoy a little time traveling this September. The festival only takes place from 10 a.m. to 7 p.m. on the weekends. The fair ends September 28. Tickets are $24 dollars for adults and $15 for children ages 5-12.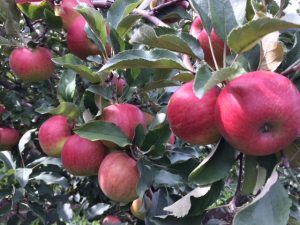 Apple Picking:
What better way to celebrate the season and enjoy the crisp Autumn air than having a classic apple picking trip? Perfect for family and friends alike, collecting a few apples is a great way to make the most of the last few weeks of warmer weather before it's winter. Maybe even grab a hayride or some apple cider and donuts! Or, for those up for some baking, embrace the chill in the air and make a warm, cozy, homemade apple pie! There are many places to pick apples out in the country like Romeo and Armada, which can be a nice break from the chaos of Rochester. Blake Farms is a big orchard with all kinds of apples. They are open seven days a week and apples are available till the end of November. Prices depend on the number of apples picked at most places.