Adele's "25" sends fans into a frenzy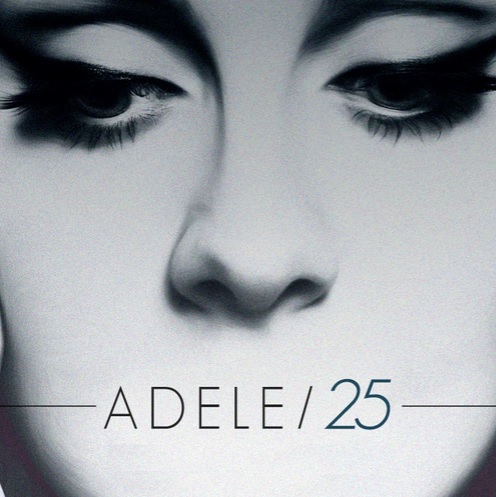 Since her last album release in 2011, many have been longing for Adele's sweet voice to make a comeback, hoping for at least a single. This past month, fans finally received what they had been patiently waiting for, a new album, titled '25', containing 11 songs. The 86-award winning artist decided to wait awhile between albums due to the birth of her baby boy. After a few years, the singer decided to start writing songs again to please her countless adoring fans.
Adele first released "Hello", which was an immediate hit, sending people in a frenzy for more. The album consists a mix of upbeat, as well as, nostalgic songs. Empowering many, Adele's new album has brought a new wave of music amongst our generation.
The collection of songs has greatly contented the population of Adele fans who have been waiting for 4 years. Every song has a different mix of various melodies, making for an overall interesting and fun to listen to album. Some of the songs such as "Send My Love (To Your New Lover)" and "Water Under the Bridge" are a new beat for Adele, potentially attracting more listeners. Additionally, many going through a troubled relationship or a broken heart may relate to her songs, making the album more favored.
On a downside, due to Adele releasing "Hello" almost a whole month before her album, the song easily became overplayed. The same melody playing every time the radio is turned on can easily become tiring and boring . Although the various beats in the album can be seen as a good thing, they can also be negative. For example, in "Million Years Ago", she makes an acoustic switch creating a different, more Spanish-sounding melody. Furthermore, many of Adele's lyrics resemble each other. Song topics revolve around past lovers and regretting the past. After a couple songs and little while, some songs begin to feel and sound the same. "Love in the Dark" and "I Miss You" have very close similarities in lyrics and beats, almost blending in a repetition to one listening to the songs of the album in order.
'25' has been incredibly popular, a couple of its songs hitting top charts on iTunes, with 'Hello' in the number one spot.  Adele's most recent album has been looked forward to for a long time, and it's clear to say many are satisfied with the outcome of the long wait. Adele's warm voice in her new songs appeals to many who have desperately missed her, giving the album an overall 4/5.