Cassadee Pope releases inspirational new single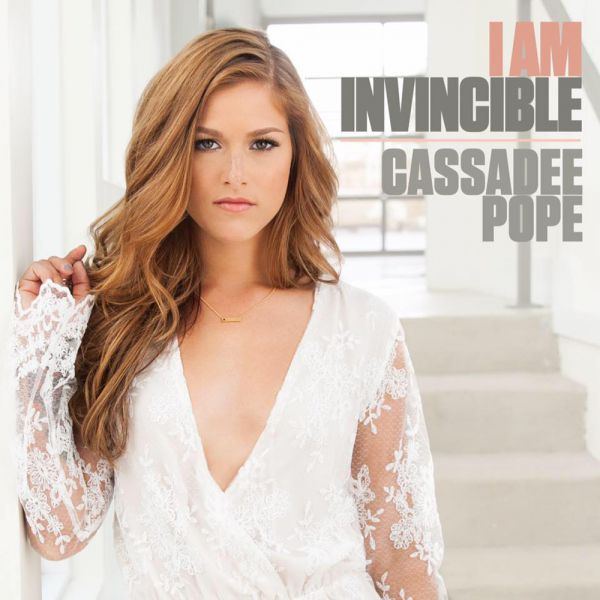 After winning the third season of "The Voice," being selected as one of CMT's Next Women of Country and being fan-voted CMT Music Awards' Breakthrough Video of the Year, great things have only begun for artist Cassadee Pope. She's sold over one million downloads of "Wasting All These Tears," being one of the only women Country artists to have a platinum certification of a debut single.
Cassadee has recently released her new single and video, "I Am Invincible," which is off of her upcoming album. This song is an amazing preview of what is to come. Not only is it an inspiration for women everywhere, but the lyrics are sung beautifully, showcasing her talent as an artist. Cassadee's range is astounding, hitting notes many other popular artists could only dream of. She managed to keep the beat fast-paced and happy while singing about real issues. The song has actual meaning, and isn't just a good beat with no storyline. While Cassadee is known for being a Country artist, she incorporated Rock and Roll into her single, making it interesting and unique.
However, Cassadee's single isn't perfect. The song starts out slow, and seems to drag on for awhile before picking up. While still getting her point across, the song is very repetitive, and lasted longer than it should have. The chorus was repeated three times, taking up a majority of the three and a half minute song.
Strong, independent and powerful, Cassadee Pope gave women across America a new national anthem. Overall, the song was easy going and uplifting, making it enjoyable for everyone, regardless of their taste in music. Using her extraordinary voice to convey an important message, Cassadee is sure to top the charts with her new single.