NBA 2K16 is a huge improvement from 2K15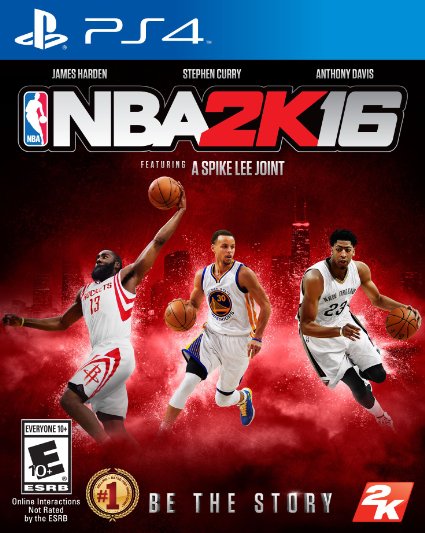 In its latest installment, 2K Games released the long awaited NBA 2K16. This game had plenty of hype to go around, and 2K delivered for the most part.
In 2K's MyCareer mode, Spike Lee, known for the basketball movie "He Got Game," wrote the storyline to your character. Advertised by the "Be the Story" slogan, many were excited to see the new touch Lee would have on the game.
In MyCareer, your player, nicknamed "Frequency Vibrations," is a high school star in Harlem, New York. After winning the state championship, your player commits to a college and plays for one season at that college and leaves as a 1-and-done player.
What follows is the draft hype. NBA super agent Dom Pagnotti reels you in as his next big star.
But with power comes great responsibility.
Your player is friends with a guy named Victor Van Lier, who is an extreme trouble maker, and your owner wants you to rid of him as a friend. Also pressured by your twin sister Cee Cee and your girlfriend Yvette, it is hard to keep hold of the ship.
Overall, the MyCareer experience was alright. While Lee did a good job with the plot, I felt that the experience was poorly advertised.
The slogan "Be the Story," was anything but, considering you have no influence on the plot. The story is scripted from the start, spare the college choice. You don't even get a choice on whether you get to stay for years past freshman year.
Even then, you don't get to play the full season. Your player is limited to eight games on the season, and those games are against the heavyweights of the NBA, like Stephen Curry and LeBron James. Playing against those guys with a player with low overall ratings and a terrible team is a total nightmare.
Even to your benefit, the game is scripted. Regardless of how you do, you get a max contract to a team of your choice.
While there are quite a few negatives to the season, the next season, the story ends and you finally get full control of your player.
Going to live practices and connecting with other stars around the league was pretty cool, as live practices felt legitimately like practices. Connecting with players unlocked stuff for your guy like gear and clothes.
The new MyCourt feature was awesome, as you got to fully customize your own court to play on with friends, placing new floors, walls, backboards, and nets.
Overall, the MyCareer game mode was pretty good, minus the scripted gameplay. Customization and a slew of options really helped bring diversity to NBA 2K, something completely lacking.
Besides MyCareer, other game modes have been presented phenomenally. MyTeam finally allows players to customize jerseys, stadiums, and even a logo for their team.
MyLeague and MyGM saw serious changes, like the ability to change a team's jerseys, branding, and even location, which was an awesome addition to the game.
MyPark and Pro-Am, the two modes where you pit your character against others, are fun game modes held back by the infamous server issues 2K is known for.
In terms of gameplay, defense has steadily improved. I finally felt more comfortable guarding slick point guards like Steph Curry or Kyrie Irving. The CPU on my team responded well to help defense and attacking players.
The controls were revamped, as new passing mechanics allow for you to get the ball to another guy in different ways, preventing slow passes and turnovers. The bounce pass mechanic was my favorite, as it got to my players in stride and never slowed me down on a fast break.
Unfortunately, like any other game, NBA 2K has its flaws. Players would stare and watch at the ball some times as it soared over his head, allowing for teams to get easy buckets they never would in real life.
There are some bugs as well, as players dribble through people and lose the ball at unrealistic times.
The new defense system even hurts 2K in a way, as players online no longer guard the ball, and let the CPU do all the work for them. Playing against CPU isn't what online is intended for.
However, these negatives are simple complaints in a new and improved basketball sim game. Would I consider 2K16 one of the greatest ever? No. But I will definitely tip my hat to 2K Games for listening to feedback from fans who were dissappointed by the earlier installment, 2K15.