'Breaking Bad' movie analysis and review
"Breaking Bad" created by Vince Gilligan, is considered to be one of the most well-made and influential drama series of all time. With beautiful imagery, exceptional dialogue, and poetic storyline, it has become a staple in drama and TV entertainment as a whole.
High school chemistry teacher, Walter White, is diagnosed with terminal lung cancer and wants to leave his family money before he's gone. He partners with his former student, Jesse Pinkman, to manufacture and sell methamphetamine throughout Albuquerque, New Mexico. Obviously, this path requires Walt and Jesse to have to make grueling decisions along the way.
The show follows the journey and transformation of Walter from a mundane every-day man into a ruthless and stellar drug kingpin. With other iconic characters such as Gus Fring, Saul Goodman, Mike Ehrmantraut, Skyler White, and Hank Schrader, this crime drama explores the value of human life and moral conflicts like none other.
"Breaking Bad" holds the Guinness World Record as the most critically acclaimed show of all time. The pilot episode had under a million views. However, the series finale raked in over 10 million viewers. The crime drama won 16 Primetime Emmys and received 238 nominations total. Netflix has also helped grow the show's popularity over the years. Gilligan credits some of the show's current popularity to the streaming giant as it offered an easy way for more viewers to fall in love with and immerse themselves in the world of "Breaking Bad."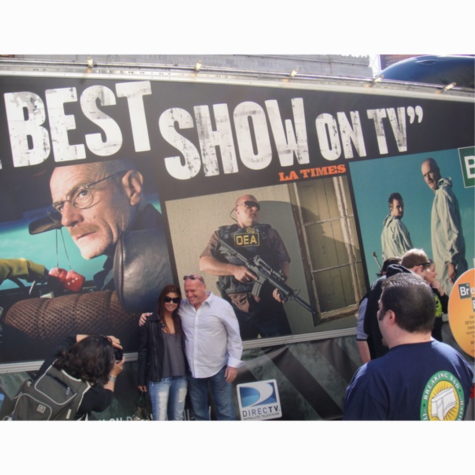 In 2014, "Breaking Bad" won a Primetime Emmy for Outstanding Drama Series. Many of the lead cast members have also won multiple Emmys for their performances in the show. Lead actor Bryan Cranston (Walter White), supporting actor Aaron Paul (Jesse Pinkman), and supporting actress Anna Gunn (Skyler White), each have 3 wins for their portrayals.
AMC is famously known for creating some of the best shows to ever air on tv. "Breaking Bad" of course being their biggest hit, others include "Better Call Saul," "The Walking Dead," "Mad Men," and "Into the Badlands." Each of these shows have also been the recipients of numerous accolades, proving furthermore that AMC knows what they're doing.
All in all, "Breaking Bad" is a masterfully crafted American neo-western crime drama with brilliant acting and beautiful cinematography. The depiction of chemistry in the show is well known for being incredibly accurate and makes the complex and crazy world of their drug business feel that much more real. The show contains excellent symbolism and shocking payoffs. "Breaking Bad" is a show that everyone should see at least once in their life.