BRIEF: Puerto Rico struggles to recover from Hurricane Maria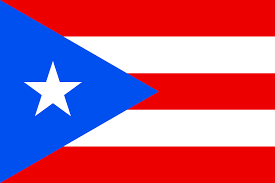 In the wake of disastrous hurricanes on the U.S. mainland, another category 5 hurricane devastated Puerto Rico this past week. Hurricane Maria hit the already-struggling island hard, leaving most of its citizens without power, water, and a steady supply of food and medicine.
"You have to look at the state of Puerto Rico before the hurricane hit and how they were economically distraught and super in debt in the first place," Ms. Monroe said. "Now they're going even further back in wake of the hurricane, which is obviously such a terrible thing."
Although this hurricane means the end of life as many Puerto Ricans know it at least temporarily, Ms. Monroe points out that many American citizens seem more focused on the recent hurricanes that have hit the mainland.
"(The American reaction) was more focused on Harvey and Irma- we've been more apathetic towards this one bc it has not directly hit us," Ms. Monroe said.
Many people such as Ms. Monroe believe that citizens should be more aware of the humanitarian crisis currently occurring on the island.
"Puerto Rico is a territory of the U.S., so they are part of our country and as Americans we have to look out for each other," Me. Monroe said. "Even if you can't give anything, at least be aware of the situation that's happening miles off of our shoreline."