Artists performing in Michigan
Live music performances return, gathering fans
Artists around the world are returning to perform on stage in front of their enthusiastic crowds. Some very well known singers are heading towards the Metro Detroit area, gathering excitement among their listeners. 
Dua Lipa is going on her The Future Nostalgia Tour, at the Little Caesars Arena on Feb. 25. Lipa is also a model; but her musical career started in her early teens, where she made covers for other artists on YouTube. Since then, she has been nominated for many awards, and has won several of them as well, including the Grammys.
Tyler, The Creator is going on his Call Me If You Get Lost Tour at the Little Caesars Arena on Feb. 28. He covers many roles in the music industry, including: rapper, songwriter, producer, and visual artist. Outside of his rape has also been casted on a couple TV shows.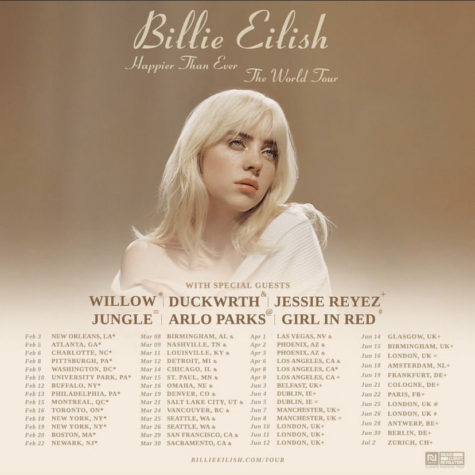 Billie Eilish is going on her Happier Than Ever, The World Tour at the Little Caesars Arena on Mar. 12. Eilish gained attention after her debut single Ocean Eyes, in 2015. She grew immensely from that point, being nominated for 17 Grammy Awards and winning seven of them. Her brother Finneas, is also a singer-songwriter, so they often perform together as well. 
Conan Gray is going on his North America Tour, at The Fillmore Detroit on Mar. 27. Gray grew on YouTube from making covers of other songs, which later resulted in him releasing his own songs and albums. His single Heather was a very popular hit amongst teenagers.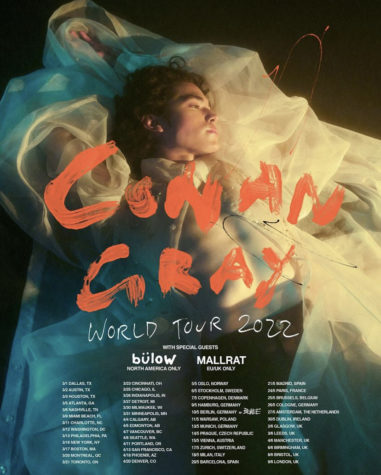 Tate McRae is going on her North American 2022 Tour at the Saint Andrew's Hall, in Detroit, on Apr. 5. McRae is an award-winning contemporary and ballet dancer, who grew her platform during the pandemic.
Olivia Rodrigo is going on her Sour Tour at the Masonic Temple Theatre, on Apr. 23. Known for her role in High School Musical: The Musical: The Series, Rodrigo released her album SOUR last year, in May 2021. This debut album quickly became a favorite for teenage girls, as it was mainly about heartbreak and youth.