Holiday gifts on a low budget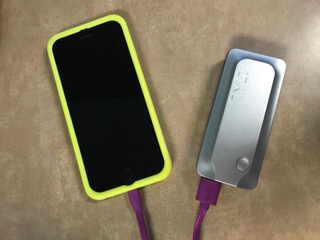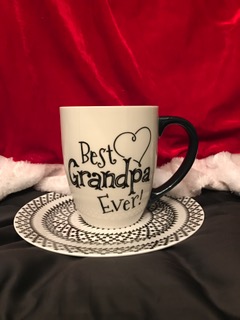 Mug
A mug can be the perfect gift for any coffee or tea lover, along with anyone craving a nice cup of hot cocoa after a cold winter day.  Fill it with your friend's favorite flavors and boom! You've got yourself the perfect cheap gift! You can buy cheap mugs at Target ranging from $2 to $20.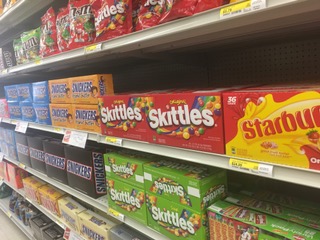 Candy
Who wouldn't love to open up a gift and find their favorite candies? Not only is it super cheap, it's also delicious. You can buy candy in any drugstore (CVS, Walgreens, etc.) and grocery store (Kroger, Target, etc.). Depending on the type of candy you decide to give and where you buy it, the cost could range from $1 for a small box to $20 for a large container.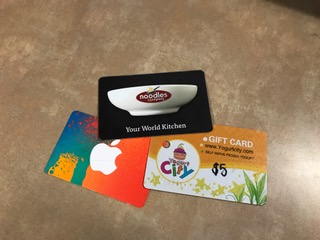 Gift Card
Gift cards are the perfect versatile gift. You can not only choose where the gift card is for, you can also choose how much to spend on it. For the coffee lovers, buy a Starbucks gift card. For the shopping addicts, buy a gift card to their favorite store. The movie lovers, get an AMC or Emagine gift card. No matter who you're shopping for, gift cards are perfect. Get a nice card, write a note and voila, holiday gifts for everyone on your nice list are ready. Gift cards can be purchased from the stores they are for, or at most convenience stores (Target, CVS, Kroger, etc.).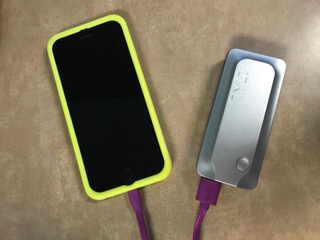 Portable Charger
For tech-savvy phone addicts, a phone charger is the gift that will get them squealing (inside or out). They can have designs for the fashion-forward person in your life, or be plain for someone who likes to keep things simple. No matter what their style is, receiving one of these will make them thank you every time they use it. Cheap portable chargers can be purchased at places like Best Buy and Target, depending on the amount of battery it stores can range from $10 to $35.