BRIEF: Some seniors experienced career rotations the morning of the PSAT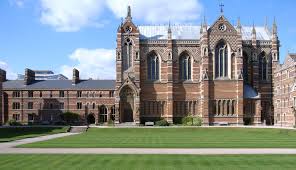 On Oct 14, juniors spent the morning taking the PSAT. However, unlike the past years, other students were not exempted from attending school that day. Many seniors spent the first half of the day going through rotations.
Senior Brian Bui discussed his first impression on the activities.
"First I thought, 'why would seniors have to show up for the first half of school if we aren't doing anything?'" Bui said. "But then when I showed up, I didn't really regret it. We all went through rotations and I actually learned something."
Bui elaborated on what seniors spent their morning doing.
"The rotations consisted of a motivational speaker, financial instructions, career overview and college application help," Bui said. " You could go to three out of four."
Bui also spoke out on the lack of seniors in attendance that day.
"When I drove up to school in the morning, the senior lot consisted of about 20 cars," Bui said. "I thought, 'why did I show up?' Only about a fourth of the senior class showed up."
In terms of his overall thoughts on the rotations, Bui said the rotations were valuable.
"I thought that all of the speakers had something worth hearing," Bui said. "Whether that be career wise, or economic wise."