Remote learning and RCS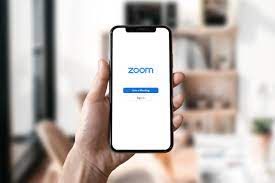 With Oakland County being the highest county in Michigan for COVID-19 cases, schools run the risk of going back to remote learning if the number of cases continues to increase. 
Remote learning affected students across the country in many ways. Some students had a hard time learning which affected their grades tremendously. Other students didn't mind attending online classes and actually preferred it over attending school in-person. No matter the opinion, most students would agree that it caught us as a community off-guard back in March of 2020. Overall students agree that remote learning is definitely different from traditional in-person learning. From the perspective of students who were interviewed and admitted they didn't do well during remote learning, they commonly cite the same struggles. 
"Remote learning made it hard for me to focus," said one RHS junior. "The education just wasn't the same online. I was also easily distracted by my phone and wanted to play games instead."
Difficulty focusing, getting burned out from sitting at a computer for long periods of time, and feeling eye strain from staring at a screen for all six classes were the complaints frequently given about remote learning. On the other hand, some students enjoyed online classes. With waking up later in the morning, the extra hour of sleep was nice for both students and teachers. By attending class via Zoom, many students felt that it was easy to not pay attention in class, and some students took advantage of that. 
"I can just have the zoom up and not pay attention, then do the assignments quickly afterwards," said sophomore student Ethan Kello. 
Some students remained neutral about attending classes remotely and stated they didn't care either way but felt that both had benefits. 
"Remote learning wasn't terribly bad, but it was definitely not as good as in-person," said an RHS sophomore. "Teachers obviously tried their best, but it just didn't give the same vibe."
Whether schools in the state of Michigan go back to remote learning or remain in-person learning, students and staff at RHS should feel better prepared for the possibility of going back to remote.