Another COVID Christmas
How COVID changed Christmas shopping
With the holidays rapidly approaching, shoppers are anxiously waiting for Black Friday sales. However, this year you might want to start shopping early to ensure your gift arrives on time.
Due to the pandemic, Christmas shopping is kicking off early this year because people want something to look forward to. Quarantine convinced many customers to switch to online shopping because of how easy it is, and supply chain problems caused by lockdown are triggering goods to be sold out sooner. Because of this, some stores have started their holiday sales very early this year.
Best Buy, for example, has started their sales earlier this fall. If you are looking to buy a gift there, you might want to start as soon as possible to ensure that you are able to buy your gift. "Holiday sales are starting on October 18, 2021, at Best Buy this year," Best Buy's website states. "Black Friday ad items are limited-quantity items with no rainchecks." So if you're committed to that gift, you might want to get it sooner rather than later.
That phrase can be used at many places, however, especially this year. According to a poll done by Morning Consult, "A staggering 70 percent of millennials and Gen Z adults who have started their holiday shopping report that a product they wanted to purchase in a store was out of stock". This is most likely because of supply chain issues that have plagued the United States within the last year because of the pandemic.
The supply chain issues are predicted to make the holiday season a bit more difficult for shoppers this year.
"While retailers and their suppliers are working together to ensure that customers can get what they need, there are some bottlenecks that can't be avoided," Chair of the Department of Supply Chain Management at Iowa State University Scott Grawe said in an interview with USA Today. "Like a lack of available drivers and a shortage of labor at distribution centers."
Shoppers are well aware of supply shortages, and have started shopping earlier than normal. A survey done by The NPD Group showed that "51% of U.S. consumers plan to start their holiday shopping before Thanksgiving Day." In the past, holiday shopping has slowly crept up sooner and sooner each year according to a comparison done by The NPD Group, which revealed that the earliest top holiday shopping day in three years was Nov. 23.
The pandemic has definitely changed the future of holiday shopping. During the pandemic, many people were led to online shopping instead of going to the store.
A poll by creditcards.com revealed that "62% of holiday shoppers will buy mostly online." Lockdown showed many shoppers last year how easy online shopping can be.
The comparison of online shopping between pre-covid and now is definitely prominent. The United Nations Conference on Trade and Development noticed a difference.
"Following the pandemic," The UNCTAD website wrote, "more than half of the survey's respondents now shop online more frequently and rely on the internet more news, health related information, and digital entertainment."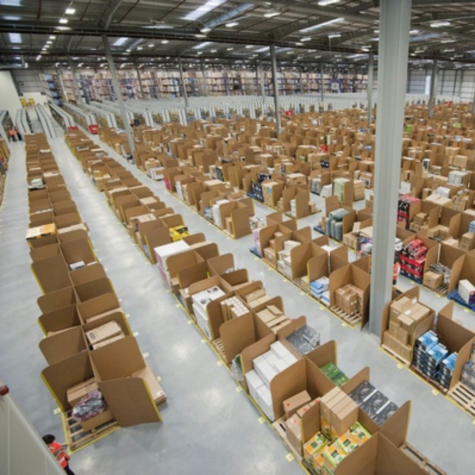 Online shopping is predicted to continue it's popularity post-COVID. Business professionals believe that online shopping will continue to be strong in the future.
"Companies that put e-commerce at the heart of their business strategies are ready for the post-COVID-19 era," founder and CEO of Inveon, Yomi Kastro, said in an interview with UNCTAD.
Online shopping sales and popularity may have skyrocketed during lockdown, but in-store shopping isn't going anywhere anytime soon. But you might want to consider holiday shopping earlier this year to avoid any product shortages.