Fall sports recap
Falcon athletes describe their season in one word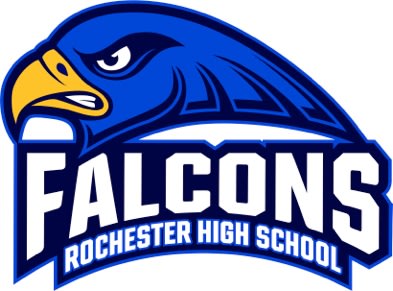 Falcon athletics have thrived this year with success in nearly every sport. With 3 freshmen going to states for their sports and 2 league champion teams, it was a monumental fall season at RHS. 
Girls varsity golf peaked this season with improvement from nearly all players. As of this year, they are the OAA white league champions. Sophomore Veda Puzzuolli describes the season in one word.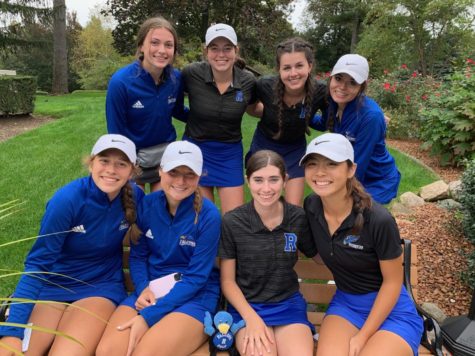 "The season was successful because we all made big improvements and achieved our goals," Puzzuolli said.
The team did in fact improve drastically. Third year varsity juniors Trina Mollicone, Alaina Webb, and Morgan Wodke all dropped over 20 strokes compared to previous years on the team. Not only did the team improve from years past, but they gained new talent. Freshman Madison Yang ended her first season on the team averaging in the 70s for 18 holes and receiving 18th place at states. This legacy will do great things during her next 3 years. The team is looking forward to using their newfound strengths in the future, and is hoping to go to states as a team in 2022. 
The beloved "boys in blue" had a season that was one for the books. Junior Daniel Ireland speaks about the boys soccer season in one word.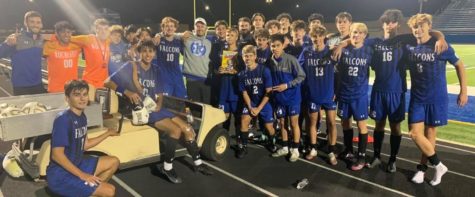 "Positive, because we had a successful season by placing fairly high in the league, and were placed back into the red division," Ireland said. "We managed to get into the second round of districts which hasn't happened my entire time I have played here." 
The team did have an extremely successful season, with 14 wins, 4 losses, and 2 tied games. 
Girls swim and dive had a remarkable season, making a splash as OAA blue league champs. Being a tightly-knit team, they couldn't have achieved their goals without the support of one another.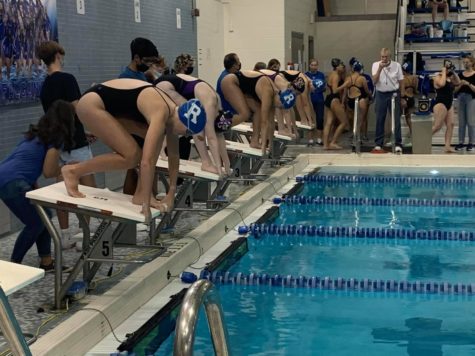 "The word I would use to describe this season would be unified. It may sound cliche but our team hasn't only become closer this year, we became a family," junior Anna Reif said. "Everyone was so supportive and welcoming to anyone that needed a shoulder to lean on. We came in and out of meets as a family and I wouldn't trade this team for the entire world." 
The team made the agreement to all dye some of their hair blue for leagues. Coach Aaron Helander even went as far as letting the girls give him a buzz cut, bleach his entire head, and dye a blue "R" on the back of his head. Bonding at its finest. The team was also introduced to new talent this year, freshman Sydney VanHowe. VanHowe will be going to states on Nov. 19 and 20. 
This cross country season, working hard was the right move. Training for the sport started all the way back to June, and it all came together once the season began. Freshman Maria Mollicone describes the season in one word.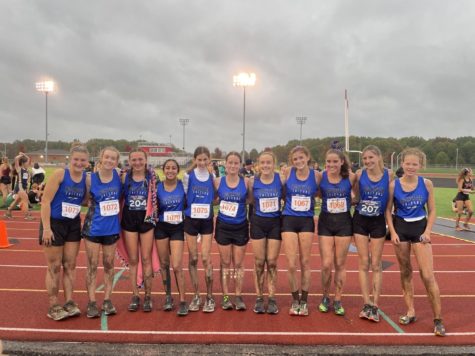 "Rewarding because if we hadn't put in the extra time for practice, we wouldn't have built up the stamina to run a 5k. We went from teammates to good friends because we all went through difficult workouts together," Mollicone said. 
The team did have a rewarding season, they finished 7th in their region and freshman Lucy Cook took 6th place at states. Cook won nearly all meets leading up to states, including the county meet. There's a lot in store for this superstar.
The tennis team was very successful this year after qualifying for states and finishing 9th. Coming off from a season where they didn't lose many players due to their graduation, they were ready to have a good year. They started the year 2-0 when they faced off with Canton and Salem.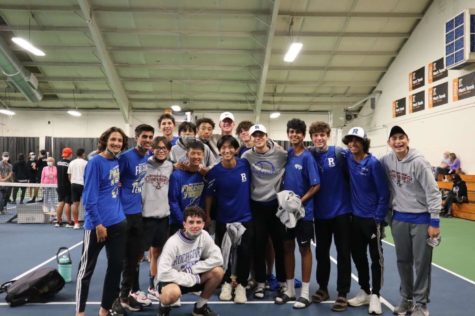 Right from the start, they knew they could make a run at states with 7 seniors returning to varsity. In the middle of the year, they lost to Adams but then came back and beat them the next two times. In the first round of regionals, Clayton Anderson and Yagumo Morikawa performed very well to get a second round win which led them to states. 
"States was a great experience and it was fun watching top teams compete," senior Devan Seth said.
It was a great group of people to end the season with, and the seniors got to leave knowing what they accomplished for this program.
This year's volleyball team brought back a lot of experience and the talent to have a very successful season. They won many well played games. Captains Leah Stone, Marissa Gallagher, and Lilly Pilat had lots to do with the team's success. Unfortunately, they lost in the playoffs but that didn't take away from the good season that they had.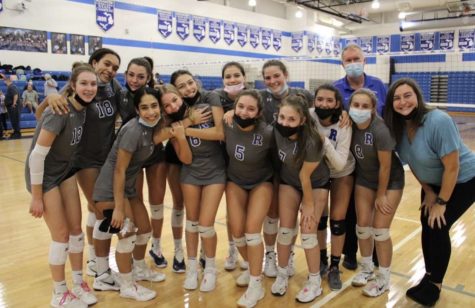 It's safe to say that this year's fall sports teams all had great achievements. With the uncertainties of last year's sports seasons, it was great to be able to start off the year with something normal. Each team was able to set new standards for themselves and raise the bar for RHS athletics.