Real talk: college applications
The stresses of applying to colleges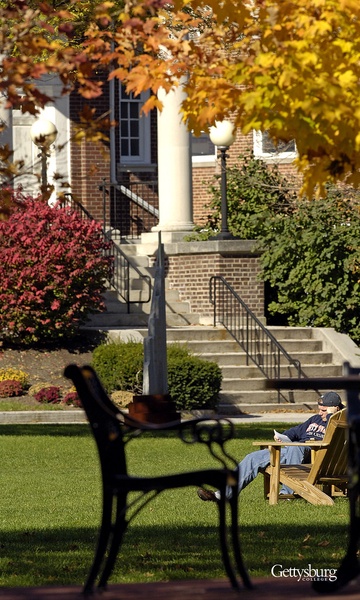 As January slowly creeps up upon the seniors of Rochester High School, the stress and overwhelming feelings of applying to college place a burden on their shoulders.  
The pressure of applying to multiple colleges can be overwhelming and difficult for many students at Rochester High School, but with the help form our experienced counselors and other sources, this process can become an exciting experience. 
"I really enjoy doing that [helping students apply to colleges], that's a part of my job that I really really like," Counselor Mrs. Mirabito-Messing said. "I really like sitting down with my students and then helping them through the process [of applying]. The part that is more overwhelming for a counselor is probably completing the common app on our part. We have to run transcripts and fill out all of the common app requirements for our students. It can get overwhelming, but working with the students and helping them is very enjoyable about my job." 
Although it can get overwhelming for the students at times when it comes down to submitting the application, some may say it's the easiest part of the application process. 
"[When some students] can carve out the time and they're disciplined and they can get it done," said Mrs. Messing. "I'd have to say hitting the submit button [is the easiest] because you can feel that relief."
With college applications it can become super stressful if put on hold or procrastinated for a long time. This is why schools have a deadline for entries and also why schools encourage and try to help their students through the application process. 
"I think students' biggest challenge when applying to colleges is probably finding the time to do it," Mrs. Messing said. "Our students are incredibly busy with extracurricular activities, home life and academics. So sitting down and finding the time to do it can be challenging. And the other challenge would be students not knowing where to apply or what to major in, so more of that deadline can be hard for students as well. That uncertainty of not knowing what to major in or what school to go to. It's so individualistic, it really depends on the student and what their goals are. So there isn't a college that I would recommend to all students, it's really about sitting down with the student and finding out what they're looking for, what are they comfortable with, what are their goals. So it's not a one school fits all."
Juggling school sports and other after school activities can become stressful for students, not to mention choosing what to do with life post-high school. Between deciding a college and a career path, some students may feel that college is not the best option for them post-high school. 
"There's definitely other options, college is not for every student," said Mrs. Messing. "I believe that students have to do some kind of training or education beyond high school, but that can look different for each student. It could be an apprentice school, trade school, community college, on the job training, or a college. That's where I think we need to do a better job with helping our students understand themselves, and where they want to end up so that they follow a path that gets them where they want to be. Because sometimes I see students go to college because they feel that that's the normal thing to do, but they're not sure what they want to do. So then they change majors or they are not doing well in classes. So if we could do more in career development in high school, hopefully they will be able to see their path more clearly and see the other options."
Some important tips and tricks to help not stress too much about applications is to carve out time and sit down at least once a week. This may be a great time to look over and review or edit some essays that one may have written. That's what makes up a good college application.
"A good college application is going to double check it, review it, make sure everything's spelt correctly, that you have capitals where you need them, and that you have someone review your essay, " said Mrs. Messing. "The essay, if the college requires it or asks for one, is your opportunity for the college to really see who you are as a person and that can be really impactful on your college application. But always have someone proofread it for you."