Detroit Lions' Matthew Stafford is headed to Los Angles in a trade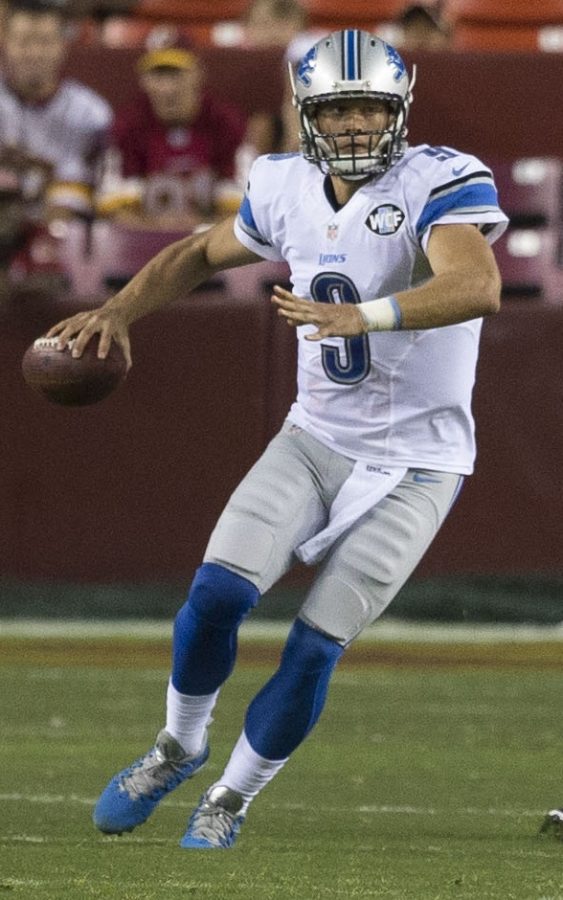 After eleven seasons in Honolulu blue, Detroit Lions quarterback, Matthew Stafford, is headed to Los Angeles in a trade. The trade shipped Stafford to the Los Angeles Rams in exchange for two future first round draft picks, a third round pick and Rams quarterback, Jared Goff.
 For the Rams, they are getting a top level quarterback to lead an already great team, the addition of Stafford almost certainly makes the Rams contenders for next season's super bowl. Stafford has consistently been a top ten passer in the NFL, has appeared in a pro bowl, and also adds experience and leadership to the Rams offense. While Stafford is touted by many to be a top level quarterback, he still has some drawbacks, in that he has never won a playoff game, even when he had the help of Calvin Johson. 
While the Rams are hoping to make an immediate run at the Lombardi trophy, the Lions on the other hand are looking ahead with this trade. They secured two future first round picks, and a third round pick in order to help the team build a solid roster through the draft. The Lions are most likely not going to compete for a title next season, so the acquisition of high draft picks help them prepare to compete in the future. Detroit also adds quarterback Jared Goff to the roster with this trade, much like Stafford, Goff is a former number one overall pick in the NFL draft. Goff, while still only 26, has appeared in two pro bowls, and one super bowl, he has also played in six playoff games. While Goff's accolades certainly look impressive, he has struggled in recent seasons, and also has a very large contract, which has led to the Rams wanting to trade him. Goff will be going into his sixth season, and hopes to return to the level of play he saw earlier in his career.
There is no clear winner of the trade, as it benefits both teams, however it does seem as though the Lions got a slightly better package than the Rams.
 News of the Lions dealing Stafford does not come as a shock however; It was reported that Stafford requested a trade out of Detroit back in late January. It does not come as a shock that Goff has been traded from the Rams either, as the relationship between Jared Goff, and Rams head coach, Sean McVay, had seemed to be slipping throughout the season. In reacting to the trade, Jared Goff seemed like he did not feel appreciated in Los Angeles.
"I'm just excited to be somewhere that I know wants me, and appreciates me," Goff said in an interview with NFL.com
Stafford was highly regarded around the league, and the Lions fielded many calls for the 32-year-old quarterback. Detroit was reportedly offered first round picks by many teams, but ultimately settled on the package from Los Angeles.