Lions cut TE Tony Scheffler, sign OT Barry Richardson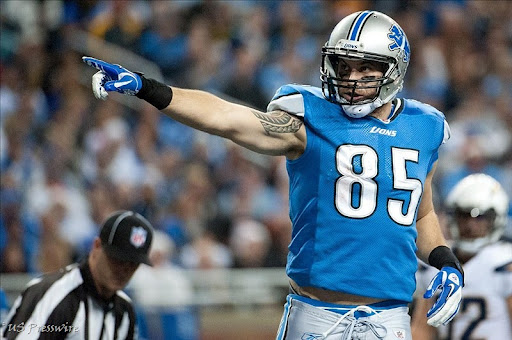 With the need to add an offensive tackle to help out the depleted position, as well as the emergence of undrafted TE Joseph Fauria, the Lions have cut ties with veteran TE Tony Scheffler Tuesday.
The news was reported on the Lions' twitter page. The release is coming after he suffered a concussion earlier in the season.
In 3 1/2 seasons with the Detroit Lions, Scheffler caught 120 passes for 1,311 yards. He also had eight touchdowns in 50 games played.
According to Dave Birkett of the Detroit Free Press, the release of Scheffler was because of the need to make room for an offensive tackle.
With the extra roster spot, the Lions have signed veteran offensive tackle Barry Richardson. Richardson spent last season with the St. Louis Rams, where he started all 16 games. He also spent four years with the Kansas City Chiefs.
Starting left tackle Riley Rieff missed most of the game last Sunday against the Cincinnati Bengals with a hamstring injury. Right tackle Corey Hilliard injured his left knee on Sunday as well. Backup tackle Jason Fox has missed the last few weeks with a knee injury.
Texas Tech undrafted rookie LaAdrian Waddle is the only player on the roster that is currently healthy.
Rookie TE Fauria was in shock when he heard about Scheffler being released.
"That's my guy," Fauria said to the Detroit Free Press. "This is my first year in the NFL, and you kind of gravitate towards guys that try to help you out and guys that are nice and guys that have similar personalities. I've said in articles with other people, I've been extremely fortunate to come into this organization and have a tight end room that's been nothing but positive and helped me."