Lions explode in the second half, defeat Cleveland Browns, 31-17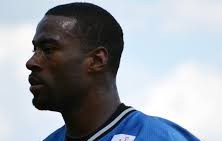 Undrafted rookie tight end Joseph Fauria helped the Lions run away in the second half, as they record their fourth win of the season at FirstEnergy Stadium in Cleveland. Of the seven receptions Fauria has caught this season, five of them have been touchdowns.
Wide receiver Calvin Johnson returned from an injury as he caught three passes for 25 yards. Despite his low production, the fact that he was on the field allowed the Lions to spread the field against the Browns' defense. A factor that Detroit did not have last week vs. Green Bay.
Strong side linebacker DeAndre intercepted two of Cleveland quarterback Brandon Weeden's passes. His second interception sealed the game for Detroit as it came late into the fourth quarter. Levy has four INT's in six games so far this season.
Running back Reggie Bush began the second half comeback, as he pounded in an 18 yard touchdown. He had five catches for 57 yards, all of which came in the second half.
The Lions will play host to the Cincinatti Bengals next week. The Bengals are coming off an win against the Buffalo Bills in overtime. Detroit will have to contain the passing attack of WR A.J. Green if they want to come away with another victory.