Humans of Rochester
Sophomore Justin Washington shares his love for photography
When we as people are having fun, we like to capture the moment in some way,
whether that's telling another person to keep the memory fresh, or maybe writing about it. Sophomore Justin Washington likes to keep the moment through photography. 
Washington is a man with hopes of making a name for himself. A relaxed guy with a nice personality, he runs a social media account called Jusseeds where he posts his photographs. To capture Washington's story, we have to dive deeper into his life and the origins of Jusseeds. 
"When you think about a seed, it starts from the bottom and works its way up," said Washington. 
Washington got his first camera back in 2020 during the quarantine. At the time he was excited to get it, however thinking back it was almost like an impulse buy, and maybe not the best idea. However, he doesn't regret it. At first, the camera sat for a month or two, not being used. Soon he thought it would be cool to try and learn how to use the camera. Washington ended up making his brand Jusseeds-Visuals.
 He made an Instagram account for it (@jusseeds) as well as a TikTok (@jusseeds). He made the "Jus" part being half of his first name, the "seed" is from his memories of eating sunflower seeds with his nanny. On January 12, he removed the visuals out of the name because he thought that the visuals were limiting him to one thing. He started taking pictures, posting them, and learning different styles of photos and now he enjoys photography. He's trying to bring creativity to a new aspect with his photos. He's putting all his eggs in the basket.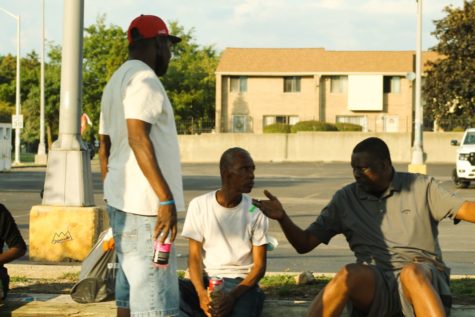 "Since it's black history month, I felt like I should acknowledge it in some way," said Washington.
The month of February brings Black History month. Many black families, especially this month, acknowledge black leaders, creators, artists, and more. Washington, in light of black history, wanted to do a weekly photo shoot called Black Friday. He got the name while listening to an unreleased song called Black Friday, and at the time he was in a creative mindset so he decided to make his version of Black Friday. 
His first Friday was a picture of his brother. He chose his brother because he was the first to teach him about black history. He titled this photo collection "the contrast of our youth". He chose this title because society tries to put black youth's attitudes and mindset in the same category. In the picture, he had his brother wear white and lean on a white background to contrast against his black skin. Washington plans to do three more Fridays, showing different aspects of black history.
"This was the first my dad looked at, and he was impressed," said Washington
Washington mentioned that his favorite photo was one of the first that he took of his mother and father. In the picture, you can see his father telling his mother something, and his mother started to laugh. Washington didn't know at the time, and still doesn't know what was said. However, he views this as a good photo because it captures the moment that his parents were sharing.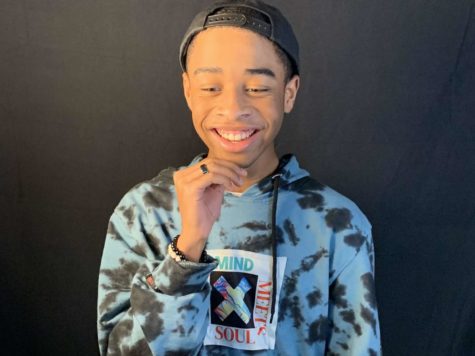 The type of photo that can't easily be recreated. You can almost understand what was happening, without actually being there. This was also the first picture that his father was impressed by. His father is a serious hardworking person, and is not easily impressed, so for Washington, this meant a lot.
"In today's age, you have got to be the best to acknowledge," said Washington.
As Washington took more pictures, he started to get into photo editing and video editing. A couple of years ago, one could grow from just a raw photo with no editing. However nowadays, most photographers that grow learned how to edit their photos. He recently got a laptop that he is now able to learn with. When learning how to use different editing programs, Washington prefers to learn the way of the app through trial and error, as well as finding each tool by himself, rather than rely on tutorials all the time. He has the mindset that he's not always satisfied with his work, so he's always looking for ways to make his photographs better.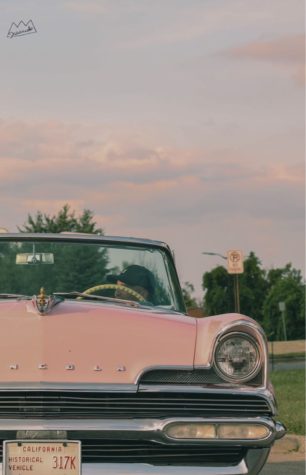 "There were people there that were allowed to have cameras," said Washington "and I'd like to get there someday."
Recently J. Cole had a concert at the Little Caesar arena, and they prohibited any professional camera with lenses. Washington decided that he wouldn't let that stop him from taking pictures, and he took all of his photos with his phone. This shows how much he likes to take photos. He noticed some professional photographers that were allowed to have their cameras, and he thought to himself that it would be nice to get to that spot. He uses these people that he saw that day as inspiration. Washington said that he isn't specifically looking for photography as a job, however, he wouldn't mind it. He doesn't want to limit himself to only photography. 
Justin Washington, who keeps success in mind, will keep striving towards his goals, working hard to achieve them.