School board member to State Representative candidate: Barb Anness' story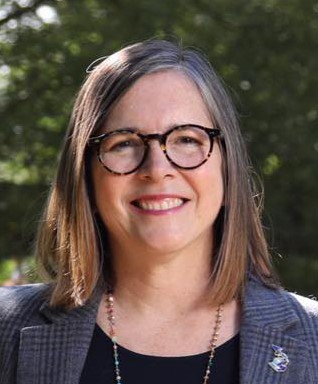 In 2017, Barb Anness, mother of Rochester High School alumni, was elected to the Board of Education for a term ending in 2024. Little did she know that on August 4, 2020, she would win the primaries for State Representative for District 45, which encompasses the greater Rochester Area. She will now be facing her Republican challenger in the general election on Nov. 3.
"This is not a career move for me," Anness explained. "I never knew or dreamed that I would run for State Representative. However, as I worked in leadership roles, I saw things that were happening beyond our community, and decisions made at the state level that I did not agree with. I knew then that to make changes that reflected my values I would need to step up and run for statewide office."
Having served on the Board of Education for three years now, Anness has worked in a plethora of areas. As a member of the Association Government Affairs committee, one of her main roles and priorities has been advocating for students and teachers.
"I believe that a strong public education system is the cornerstone of a strong economy, especially during a global pandemic," the board member said. "I have been involved with public education since my 23-year old daughter entered grade school. My leadership involvement began over eighteen years ago, when I served on our local PTA, first as president and then advancing to the Michigan PTA leadership team, serving as Federal Legislative Chair, a position that takes me to Washington D.C. annually to advocate for our families and kids."
Education will remain one of Anness's key focuses if she gets elected for State Representative. She plans to utilize her position to make the Greater Rochester Area a better environment for everyone- students, the working class, drivers, you name it.
"I will always place a high value on funding public school education… I believe that public tax dollars should stay invested in public education and not be diverted for private or religious school choice," Aness said. "I think we can do a better job of putting important values forth for the people of Greater Rochester than we have been doing."
Anness would like to do this for every resident of this area, regardless of age, race, sexual orientation, sex, or any other factor. The Elliot Larsen Act was passed in 1976, and it prohibits employers from discriminating against a potential hire due to a variety of factors, including race, sex, weight, marital status, and religion. She said she will work to expand this act to protect those of the LGBTQ+ community against such discrimination.
"There is no excuse for denying people civil rights based on whom they love or how they identify," Anness said.
COVID-19 has altered this upcoming election in more ways than one. It has had a profound impact on how citizens will vote come November. Anness sees the issue at hand and will work to restore economic prosperity and physical health back to our state.
"To truly recover, our bottom line must be our health," she commented. "All our citizen's health. If we are not healthy, we cannot partake in the economy and help small businesses recover. Because we will be homebound and the virus wins… My top priority if elected, will be to make sure our families and small businesses have the resources they need to rebuild, tax credits, healthcare protections, and investment in our schools."
Her emphasis on health will not stop after COVID-19's farewell, however. 
"I will work to keep Michiganders healthy through supporting healthcare coverage, and fight to protect coverage for people with pre-existing conditions," Anness said. "Cracking down on pharmaceutical companies that price gouge, lowering prescription drug costs, and protecting Healthy Michigan coverage to those that need it, so no one loses their healthcare during a pandemic."
This pandemic has also brought forth challenges to campaigning. Many candidates, including Anness, are adhering to regulations and guidelines put in place by health officials to mitigate this disease's spread. Instead of going door-to-door, hosting rallies, and shaking hands, Aness has been talking to voters over the phone.
"Every day I speak on the phone to our constituents, and I love the conversations that I get to have," she explained. "I learn so much and I enjoy hearing everyone's viewpoints and concerns. And I particularly love it if I can help put them in touch with a needed resource."
At the core of Anness's campaign and priorities is her personal background. Rochester is where she has lived for the majority of her adulthood, where she raised her kids, and where she made a life for herself. She hopes to give back to this community she is proud to call home.
"This is where I raised my children, grew my graphic design business, and found my purpose through public service," Anness said. "I learned the value of empathy young, growing up in a family with many of the issues families face today: mental illness, divorce, and the financial challenges of a single-parent household. This compassionate perspective insight drives my decision making, as it relates to our children, the public school system, and our community and state at large."