Boys swim and dive season begins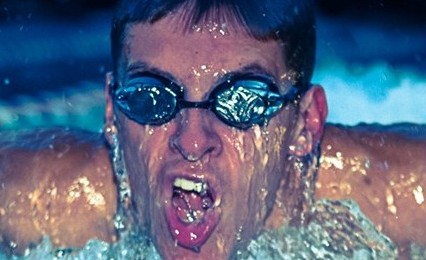 It may be getting colder out, but things are just heating up with the boys swim and dive team. The season started the week of thanksgiving and will last approximately 15 weeks, until the first week of March, including 9-11 practices a week.
"I'm looking forward to being a senior," senior Brian Stasevich said. "I'm looking forward to seeing people that just want to have a really fun time. I want to see people that are really motivated, for sure, just to push themselves 110%."
In order to have an enjoyable and successful season winning meets, the boys first write down their goals on paper and then get in the water to practice and achieve their goals.
"I kind of want to get down to a 54 [54 seconds] in the hundred free and like, a 24 [24 seconds] in the 50 free," sophomore Gabe Collins said. "I also want to, hopefully, win leagues and to have a couple people or our relay team to make it to states."
The boys, this year, are in the OAA (Oakland Activities Association) White division. They have moved down a division due to the loss of their seniors, and varsity swimmers Jacob Carl and Brien Moffitt from last season.
"The team lost a couple seniors last year, so we are down on seniors," Collins said. "It will probably affect the team with the loss of leadership, so I want to try to be a leader on the team and maybe help the freshmen, or other people that aren't as good, a little and just help them get better and reach their goals."
Paul Karas, the head coach, feels that good swim teams spend holidays together having practice twice a day. The team strives on hard work and following the three S's as Karas says, "Sleep, study, swim."
"I plan on promoting everyone to be at practice and putting in their best worth ethic," senior captain James Schuler said. "Then doing team bonding activities like going out for breakfast and getting bagels for the team and stuff and doing pasta parties."
Participating in activities outside of practices also brings the team together and makes the transition from other sports teams easier, which is different for every person. Some people take the transition easily because they are already conditioned; however, other people struggle with the sudden change.
"It's interesting because you don't really want to give up what your last sport season was because you are at the end of that season and you put a lot of work into it already and you are at the top of your sport or training," Schuler said. "But at the same time, as that sport ends, you get really excited for the next season to start. That's where I'm at right now, really excited for swim to [be starting]."
It is evident that both the team members and the coach are looking forward to this season and all the memories that come with it.
"Swimming is the best and hardest sport on the planet, cross-country comes close," Karas said.  "You get out of the sport what you put into it.  Life lessons are learned in the pool and is a proving ground for you later in life.  If you aren't into swimming it's hard to explain but we are a family you will always have."