Pistons on the rise since cutting Smith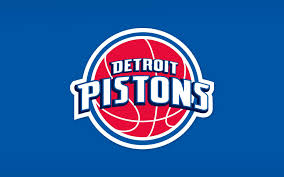 Cutting a player from a team is often used for financial reasons. The team needs to get within their cap space amount, and have to sacrifice a player that they feel is least beneficial to the team. In the case of the Detroit Pistons, dropping Josh Smith not only helped financially, but boosted the team in the win column.
Since releasing Smith, the Pistons are 18-14, and immediately went on a seven game winning streak after he was cut. One could instantly see the boost the team received when Smith was no longer apart of the team, and the style of play they had. Moving the ball was more of a factor, and one player was no longer taking shots at inappropriate times, as in the case of when Smith was a Piston. Stan Van Gundy's plan of spreading the floor and finding open shooters seemed to come to fruition.
One player who has benefited from Smith's release is Greg Monroe. The soon-to-be free agent's play has picked up, and he can once again be seen as a top power forward in the NBA. The combination of him and center Andre Drummond is finally working as planned, and the frontcourt is no longer bogged down. Monroe, who was seen as leaving the team in free agency, has seemed interested in staying with Detroit, according to his agent.
Detroit's play has slowed down, even with trading for point guard Reggie Jackson. But, the team looks to be headed in the right direction for the future. If they make the playoffs this year, they will almost certainly be an eight seed. However, with possible pieces they could get, and the coaching of Van Gundy, Detroit could once again contend, and bring the excitement back to the Palace.