Mr. Beach gives his spring sports preview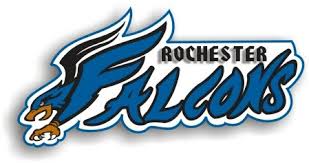 As winter sports begin to come to a close, players of the various spring teams at RHS will start to prepare for what they hope is another exciting and successful season. Numerous players and teams are hoping to have repeat performances of what they accomplished last year. Mr. Luke Beach gave his thoughts on who he sees standing out this year.
"We have several players who I feel have a chance to have great seasons," Beach said. "Jake Stout and Max Harper in baseball, Hailey Lenderman in softball, Zo Schultz, Angela Lekosiotis, and Ellie Grupenhoff in soccer. Also, Kyle Repetto in track."
Regarding teams that could have stellar seasons, Beach felt that there were two in particular that stand out.
"Softball is looking to defend their conference title and should have another strong season," Beach said. "Girls soccer should also be very good again this year."
Where spring sports differs from fall and winter is the lack of having a big game that brings the fans, like the Homecoming game and the Crosstown Showdown. As the athletic director, Mr. Beach has to come up with ways to draw fans in. His solution is traditional and practical.
"It is difficult without the marquee event, but the good thing is that it gets warm out, and people like to be outside," Beach said. "We can offer them great games against our rivals."
The spring season will be challenging for the Rochester teams, according to Mr. Beach. However, he feels that the teams playing against the Falcons will bring out not only the best in the players, but plenty of fans as well.
"There will be top level competition that will come out this season," Beach said. "It will make for really good games this season."