A.D. Mr. Beach gives a preview on winter sports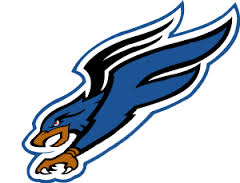 The weather may be getting cold, but the winter sports season is heating up.  With tryouts coming to a close, players are preparing for the longest season of the year, and are hopeful for another great year.  Athletic director Luke Beach gave his thoughts and expectations for the winter year.
"Both basketball teams will be young, but they are in new divisions, so I expect them to be better," Mr. Beach said. "United should be very good again this season."
The spotlight this winter season for Rochester United will be on senior Max Harper. Harper finished last season with 33 goals, which was the highest of any player in the OAA Red division. Mr. Beach anticipates great things for Harper this year.
"Max Harper is certainly one that stands out," Mr. Beach said. "Max is an exceptional hockey player — one of the best in the state."
There are also plenty of events for fans to come out to and cheer their fellow Falcons on. Mr. Beach elaborated on the upcoming happenings at Rochester.
"We are hosting a lot of fun events this year," Mr. Beach said. "The Royal Rumble is one of the largest events we host all season. Of course the Crosstown Showdown is ours to host this year, and I expect a few entertaining changes happening that fans are sure to love."
With the season here, there will be plenty for fans to look forward to. It is shaping up to be another great season, according to Mr. Beach.
"I expect another exciting season!" Mr. Beach said.