Column: Flatbush Zombies – Experimental trio shows that rap music is deeper than drugs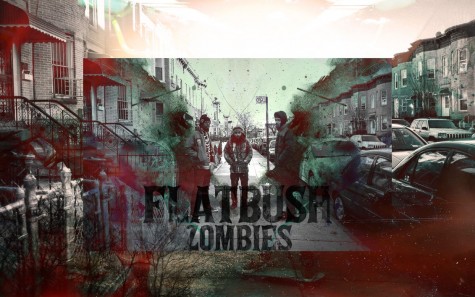 From the surface, this "We Love Money, We Love Weed" ideology-based group has a few things that set them apart from the other rappers that follow this mindset, which is a characteristic that can easily be  compared to Brooklyn's own 1990s group Wu-Tang Clan; infectiously groovy hard-hitting beats, lyrics and delivery that sonically shove listeners into an alternate reality of sorts, and a whole heap of dedication to their art form, the group portrays a rawness that is rarely seen in the millennial age of hip-hop.
Many people are shut off by all the psychedelic drug talk, but still nonetheless can't say that they don't create an interesting sound that can be compared to somewhat of a high. This is a natural reaction since there is a lot of drug talk and many mentions of the lifestyle of a New York drug dealer, but all of this may not mean exactly what  think; there is a hidden deeper mentality within this group's music that represents freedom of thought and expression.
In other words, the drugs represent a freedom of the mind that doesn't help humans in the slightest unless their mindset is correct. Put philosophically, the drugs place the key in the lock but the mind must turn the key itself before the trip ends to unlock the door.
This expression of a freedom is impossible to put into perspective when one doesn't put where we are and what times we're in into consideration. Flatbush Zombies are an American group, so it's safe to assume the location is The United States. A good way to explain what times America is in currently is a time of increased freedom of expression, choice, individuality, and thought. No other time in America's history have we experienced the magnitude of these freedoms more so than right here and right now.
This is why Flatbush Zombies aren't just glorifying drugs without a purpose; they're just Americans doing American things at a pivotal turning point of the 21st century.
Erick The Architect put the entire group's ideology in one line of one of their more popular songs, "MRAZ":
I never drop the acid bro, 

I'm trippy as f**k
If Flatbush only glorified the drugs because they're drugs, Erick would have never said that.
Overall, Flatbush Zombies are an interesting experience to listen to, and will leave the listener with a strong and polarized opinion. This isn't seen in much rap music in the 2010s, and they are definitely worth at least one listen.
Their new album, "3001: A Laced Odyssey" is currently available on Spotify, Google Play, Amazon, and is available for purchase and download on their website. Check out their SoundCloud for their critically acclaimed mixtape BetterOffDEAD, as well as their past endeavors including collaborations with A$AP Mob, Danny Brown, Action Bronson, and many other upcoming talents.
Flatbush Zombies' critically acclaimed mixtape BetterOffDEAD.