New Movies- 2017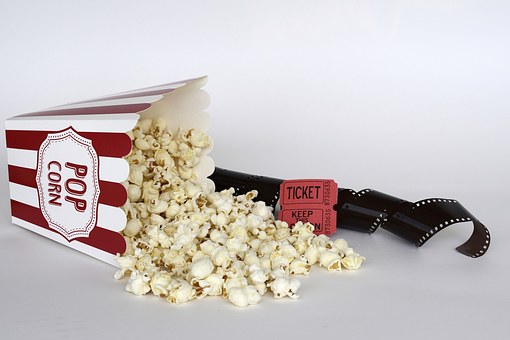 Everybody loves Somebody
Summary:  Clara Barron has a great job, a nice house in LA and a great family. Everything is perfect for Clara except her love life. When invited to a family wedding in Mexico, she invites her co- worker to be her date. Unexpectedly, her ex shows up at the wedding.  Will Clara go back to what she and her ex had, or will she try something new?
In theaters: February 17
Rating: pg-13
Before I Fall
Summary:  Samantha Kingston was the most popular girl in her school. She went to all the parties, had all the friends and she had the perfect boyfriend. She never had to worry about anything getting in her way. After a night of partying, Sam and her friends got hit by a truck. Then, she woke up. Every day for a week, Samantha had to live her last day over and over again. Would Samantha change her fate? Will she figure out what she wants before she falls?
In theaters: March 3
Rating: N/R
Going in Style
Summary: Three men have been friends forever. When all of their money was taken by the bank, they seek revenge for what the bank has done. They have a practice run and try to rob a grocery store. They were unsuccessful, so they sought experts' help. They learn all they think they need to know to rob the bank. Will they succeed or will they get caught? Is this all a big misunderstanding?
In theaters: April 7
Rating: pg-13
Wonder
Summary:  R.J. Palacio's best seller Wonder is a touching story about a boy who is just trying to be "normal." Auggie Pullman, born with facial deformities, heads to fifth grade. Having never been in school before, he's  simply trying to fit it.  Most of his classmates singled him out because of his disability. However, he meets a few good friends who make school a little easier. Will people learn to accept his differences? Will Auggie get the same opportunities as everyone else?
In theaters: April 7
Rating: N/R
Gifted
Summary: Frank, Mary's uncle, is raising her on his own. He promised his sister that he would raise her like a normal girl. After it is suggested that Mary goes to a school for gifted children, Frank's mother starts the fight for custody. He argues that she will not have a normal life if she goes. His mother argues that she needs to put her gifts to good work. Who will win the battle? Will Mary's gifts be used for bad or good?
In theaters: April 7
Rating: pg-13