New teacher feature: Ms. Scislowicz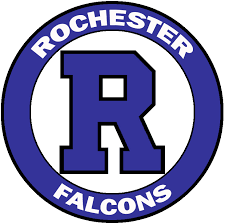 Ms. Scislowicz, Spanish Teacher
1.What subjects do you teach?
"I teach at Stoney Creek and Rochester High School. At Stoney Creek, I teach Language Arts 9 and Spanish 3. At Rochester, I teach Spanish 3."
2.How long have you been teaching?
"This is my first full year teaching. I taught Spanish and English at Dryden Junior/Senior High School last semester and at the beginning of this year up until I got the job at Stoney Creek/Rochester."  
3.Why did you want to become a teacher?
"I wanted to become a teacher because I wanted to make a positive impact in students' lives and transfer my passion and enthusiasm for the Spanish language and culture to my students. I hope to not only help my students become educated in my content area, but also hope to inspire and motivate them to be lifelong learners."
4.What made you choose to major in the subjects that you teach?
"I always loved reading and writing in school at a young age so being an English major was an easy decision for me. At first, I was hesitant to major in Spanish because I was not extremely confident in speaking the language. After my life-changing study abroad experience in Spain where I lived for four months with a family who spoke no English, I gained so much confidence and enthusiasm and knew I wanted to teach Spanish."
5.How are you liking Rochester High School?
"I student taught last year with Beth East and absolutely fell in love with Rochester High School! That's saying a lot since I graduated from Adams High School – the enemy. After my semester of student teaching, my dream was to end up at Rochester High School someday and I still cannot believe I get to teach in this amazing school with such motivated students and close-knit staff!"
6.What do you look forward to most while teaching here?
"I look forward to building positive relationships with both staff and students and bettering myself as a teacher by continuously learning more about the Spanish language and culture, technology, and other teaching tools/resources."
7.What's your favorite part of being a teacher?
"My favorite part of being a teacher is connecting with my students and being able to see their progress as learners in my classroom. I also love sharing my pictures, stories, and authentic experiences from studying abroad in Spain with my students."
8.What is the hardest part about being a teacher?
"The hardest part about being a teacher is trying to fit everything you need to do into one school day – make copies, plan lessons, grade papers, create tests/quizzes, etc. It takes a lot of outside work, but the reward of students learning and enjoying your class is so worth it."
9.What do you think of Rochester High's Lip Sync tradition for new teachers?
"I love the idea that Rochester High does a Lip Sync tradition for new teachers – it really helps students and staff get to know them more. At first, I was intimidated and terrified to do the Lip Sync, but after a few practices, I'm so grateful to be a part of it and had so much fun rehearsing!"