Video App Causes Senior Bre Weaver's Internet Fame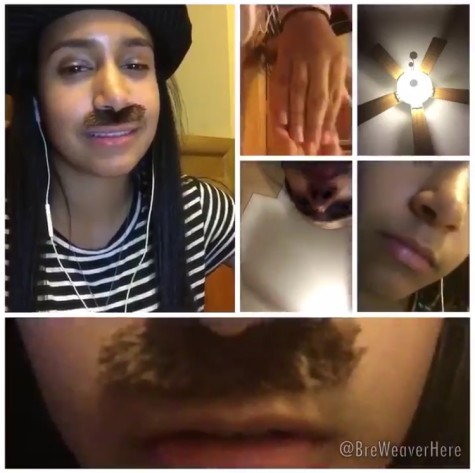 A new internet fad, "Acapella" is an app built to let singers express themselves using nothing but their vocals, and is blowing up as of the last few weeks. People from all around the world are making beautiful song covers using the app… but not everyone is taking it seriously. In fact, most teens are finding it to be a hilarious way to make fun of their own singing voices, or maybe just to create an awkward rendition of their favorite 90's song. It's the creativity that counts, and Senior Bre Weaver has found that to be quite rewarding as some of her own "Acapella" videos are spread across the Internet.
"[The app] is called Acapella," Weaver explains. "I downloaded it right after I saw someone make a video and I thought I could make a funny one too. The best one is when someone did the intro to Bill Nye the Science Guy."
Her video cover for Britney Spears' "Toxic" was what caught people's eye, but Weaver's internet fame almost ceased to exist.
"The video I had that was actually put on a [Funny Acapella twitter] account was one I actually deleted, because I thought it wasn't funny. Someone [told] me in a comment, and that's how I found out. After that, a few of my videos got big."
It's amazing how fast trends can come and go, and although the Acapella fad only lasted a few weeks, Weaver had a good run with her entertaining videos.
"I have gained a bunch of followers," she says. "You can change the water mark on the edge of the video, so I put my Twitter name on it. It's kinda cool, but the videos are kind of dead now."