Tips for the first-time traveler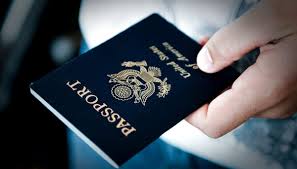 Traveling abroad to a new country can be an exciting, yet nerve-racking experience, especially if one has never left his/her own homeland. Spanish teacher and traveling expert Ms. Porembiak offers some advice on how to be a well-prepared, efficient traveler when trekking to a different nation for the first time.
"Find out as much about the place you're visiting before you go," she said. "Talk to people who have traveled to the same country before, read online and in travel books, and check out reviews of places on TripAdvisor. Knowing a little history, popular sites, and unique places to visit will make your trip much more meaningful!"
A seemingly intrinsic rule of traveling is buying a variety of souvenirs from the throng of shops along the journey. However, space is limited when one is confined to a single suitcase and carry-on, which may make it difficult to shop accordingly.
"Packing can be tough," Ms. Porembiak said. "What I bring depends on where I'm traveling, but I start by making lots of lists. I've learned to pack lighter than I used to, and I have a little backpack that folds up into a tiny square that I usually take in case I need extra space."
First-time and even long-time travelers may face the possibility of experiencing some mishaps along the way. In order to be an efficient traveler, there are some blunders that should be avoided if possible.
"One mistake people make is lack of preparation, especially when it comes to knowing their airline's luggage restrictions," Ms. Porembiak said. "I've seen lots of people at the airport who have to pay extra fees or unpack and repack their bags because they've gone over the weight limit. That's a rough start to a trip. Avoid super cheap flights, or at least read the 'fine print' in the airline's policies before booking."
Preparing to travel abroad can induce much stress in a person, especially for a novice. However, professionals such as Ms. Porembiak also feel the hassle of getting ready during the traveling process.
"I think getting everything in place before is the most stressful," she said. "There's so much to do to get ready, and it's a matter of checking and double-checking. Once I've made it to the airport, passed through security and found my gate, I can relax."
Despite the straining aspects, traveling engenders numerous rewards, whether one is an amateur or expert.
"Every place and every trip brings something different and has the potential to enrich your life in some way," Ms. Porembiak said. "Travel allows you the opportunity to meet people from all over the world, experience a culture, and for me, see places I once only dreamed of ever seeing! I think one of my favorite travel quotes describes it best: 'Certainly, travel is more than the seeing of sights; it is a change that goes on, deep and permanent, in the ideas of living.'"