RHS varsity baseball end season as back-to-back district and regional champs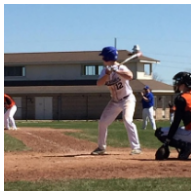 The RHS varsity baseball team finished a strong season on June 13. While they lost the state quarterfinals to Northville High School, they still ended the season as back-to-back district and regional champs.
RHS defeated Romeo High School 4-1 on Tuesday, May 30 in the pre-district game. On Saturday, June 3, RHS went up against Eisenhower High School for the district semifinals game and won 1-0. That led them to face Stoney Creek High School in a game they won 6-5, making them district champs. Junior Allan Johnson explains what it felt like like play and win his first district championship.
"When we won I was very overwhelmed," Johnson said. "It was close, but we're back to back district champs baby."
According to Johnson, the game against Stoney wasn't easy, but it was exciting. 
"It was exhilarating," Johnson said. "Stoney played with all their might and if it wasn't for Drew's [Loftus] amazing snag and clutch hit, we probably wouldn't have won."
The win against Stoney Creek pushed them to the regional game, which they played against Royal Oak High and Birmingham Brother Rice on June 10. RHS beat Royal Oak High 8-1 and Birmingham Brother Rice 10-2, titling them with the regional championship. This also makes the 2017 Baseball team back to back regional champs. Junior Marty O'Neill is playing for the varsity team for the second year now and is planning on doing it again next season.
"Winning districts and regionals was huge for us this year," O'Neill said. "We knew we had the talent since we only lost one guy from our regional champ team last year and to win it back to back was awesome."
The whole team went into each of the games like it was going to be the hardest game they had ever played.
"Playing Eisenhower and Brother Rice were two difficult games," O'Neill said. "We knew we needed to win if we were gonna make it far in the tournament. We used that to keep us motivated throughout the games in situations when we needed a little extra push to keep us in it."
This season, only one senior had left their team from last year, so all the returning players were district and regional champions as well. This motivated their team more, especially seniors, wanting to be back-to-back champions.
"Our team's biggest advantage was our depth in the batting order and on the mound," O'Neill said. "The bond we shared as a team was second to none. Those three things when they come together can beat any team you go against."