BRIEF: Health and wellness committee needs student participation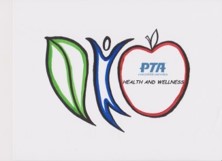 Rochester's PTA Health and Wellness Committee is searching for students with an interest in health to join and share their opinions on important topics affecting teens.
The mission of the committee is to "create an environment that promotes optimal well-being" for RHS students to "learn, grow and thrive" in, according to its mission statement. In the past year the committee has been comprised of only parents, but it is looking for more looking for more student involvement.
"It has been difficult to make an impression on the student body because we have been missing the voice of the students," Chairwoman Dennette Fend said. "Just this year we have a committee of about 10 parents. We hope to be able to facilitate the needs of the students."
Previous projects taken on by the committee include participating in a fourth grade health fair.
"This has been a win-win for both the high school student and the elementary students," Ms. Fend said.
"The fourth graders really look up to the older kids and are so much more engaged in the topic being discussed compared to a parent volunteer."
A meeting will be held on Dec.1 at 6:30 p.m. in the media center for any students that are interested in joining.
"Any RHS student with a willingness to share their opinions and an interest in health (mental, physical, spiritual, nutrition, physical activity, etc.) would be a great asset to this committee," Ms. Fend said.