Student prepares to compete dance on a national level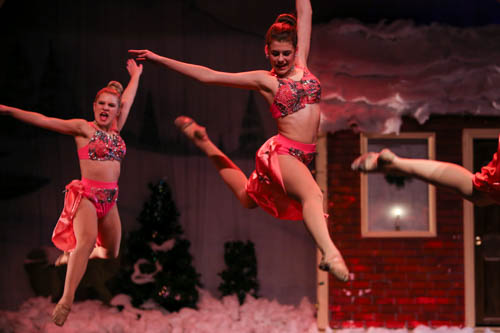 As the school year comes to a close, most students anticipate breaks from their commitments; however, freshman Kaitlyn Arnold will be spending her summer dancing and preparing for national dance competitions. Arnold has been dancing at Deborah's Stage Door for many years, and values being able to express herself through it.
"I love to dance because I get to express myself," Arnold said. "There are so many different styles, and I love that I am challenged all the time."
Arnold and her dance studio have made many notable achievements during this season.
"Our season has been going amazing," said Arnold. "We have swept the top 5 at many competitions, along with numerous 1st places and judges' choice awards. At one competition, we won the big trophy (most entertaining performance of the whole weekend). In order for us to do so well, we have had to attend tons of rehearsals with lots of cleaning (practicing)."
Arnold will be competing on a national level over the summer at two different venues. Her studio is attending the LA Dance Magic national competition in Anaheim, California and the Applause national competition in Indianapolis, Indiana.
"[At nationals,] I just hope to do the best we can while also having a great time and learning a lot. You always have to work hard and practice to get what you want. Nothing will ever just be handed to you in life, and I hope that all of our hard work pays off."