'Views from the 6' expected to be Drake's best work yet
On Jan. 30, 2016, Drake released his immensely successful single "Summer Sixteen" from his upcoming album "Views from the 6," which addresses his ongoing feud with Atlanta-based rapper Meek Mill, reinstating that he is more successful and powerful than a rapper that has slowly been gaining traction for the past few years now.
Many consider "Summer Sixteen" to be a victory over Meek Mill's preceded War Pain diss track, where he fires back at specific lines in Drake's song, claiming that "Drake's ghostwriter showed (Meek) the lyrics."
This is only part of the hype that has been leading up to Drake's upcoming album, "Views From The 6," as his singles released early April, "Pop Style" and "One Dance," seem to continue the tradition of Drake always being relevant in the hip-hop scene up until its release.
Before Drake's 2015 album "If You're Reading This, It's Too Late" was released officially, he unveiled a short-length film including snippets of Jungle and his most known single from the album, "Know Yourself." If anything, this is an ongoing tradition to release songs that are speculated to be the most known tracks prior to the final release of his albums.
"Pop Style" brings Kanye West and Jay-Z, going under the group name "The Throne," for a never-before-seen collaboration between the three of them. This has been speculated to be the leading single for "Views From The 6," similar to "If You're Reading This's" "Know Yourself" with hard-hitting beats and a chorus that easily sticks in the listener's head.
"One Dance" is a throwback to 2011's "Take Care"-era of production and sound, infusing R&B with an introspective look-back at his past relationships and how he has moved on and learned from them. This is a stunning move for Drake, seeing that he hasn't touched emotional lyrics and blues-y production since 2013's "Nothing Was The Same."
With experimental R&B track "One Dance" being released alongside club-banger "Pop Style," there isn't a doubt that "Views From The 6″ will be an album showing the best of Drake's sonic qualities over the past decade.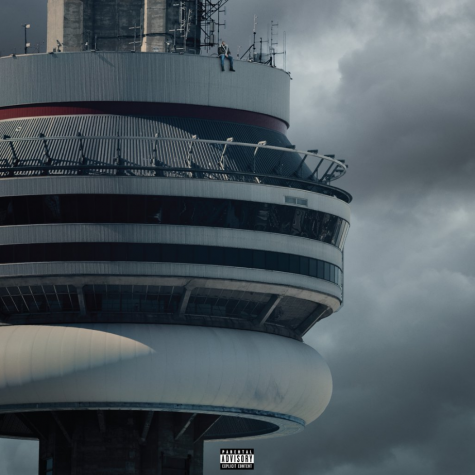 Views From The 6 will be officially released on iTunes and most streaming services on April 29.