Psychic service opens in downtown Rochester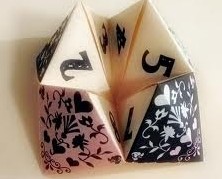 The ability of mystical psychics has been long put into question. With the opening of a new psychic service located on Rochester Road near Downtown Rochester, it seems like a perfect time to evaluate their standing in the community.
Richard Milostan is one of many established psychics in the Rochester area, and his business is booming. He has been in his line of work for thirty eight years and he displays his expertise in the categories of career, love, and money. Because these parts of life are perhaps the most essential, people do hesitate to visit psychics out of fear of being cursed with misfortune.
"I feel like if a psychic predicts something bad in my future, I will spend my life trying to avoid it or being paranoid about it," senior Priti Patel admitted.
When asked about this dilemma, Milostan replied, "I think fears are reasonable when visiting a psychic. For that reason, I normally try to see people when the bad aspects of their lives are over. 90% of my customers will be of this kind. There are those people who I call 'gypsies' who purposely tell the customers that bad things are coming up in the future in order to rip them off."
The question soon arose of how much per psychic consultation can be considered swindling. Milostan charges a general $45.00 per visit, though the price is variable depending on the customer. Not only is the high price per psychic reading an issue, but the viability of the readings is as well. When asked if he is gifted enough to predict every part of a person's future, Milostan was quick to refute this idea.
"No, definitely not," Milostan replied. "For instance, perhaps I can see that you've got a man coming into your life, but I cannot tell you every detail about them. I need to know more about him, and then if I looked at his chart, I could tell a lot."
There seems to be no guarantees in the field of psychics, and senior Pranita Balusu explained why she would visit one in spite of this:
"I would visit a psychic just for fun," Balusu said. "I would go to see them, and later in the future, I would evaluate if the psychic's prediction was accurate. It would be interesting to see."
Many had the same thoughts. Senior Priti Patel is an avid horoscope-reader, constantly keeping up with the newest updates for her astrological sign, Cancer.
If psychics exist, perhaps there a bit of a psychic living inside of every person. After all, intuition is nothing less than a psychic flash of insight. When asked about intuitions or dreams that have developed into reality, students had strong opinions. Patel claimed she had never experienced anything like it, nor does she know anyone who has. On the other hand, Balusu claimed that this happens to her all the time.
She shared an anecdote of when it had: "Once I had a dream where I was standing at the foot of a bed," She said. "The atmosphere was sad. Later, my family and I went to my uncle's house where I had never been before, and he had a bed exactly like the one in my dream.  While I was standing at the foot of the bed, we got a call that someone had passed away."
It is impossible to be sure whether psychic readings are a gimmick. Either way, both students agreed that they would like to visit a psychic for fun. The new service downtown may just have a steady inflow of customers right off the bat. For anyone aspiring to become a psychic, the prospects may just be high.
"If you want to be a psychic, I would say follow your intuition," Milostan said, "but don't rip off customers by overcharging. These people are genuinely looking for assistance and insight."