BRIEF: RHS Student Named Jr. Grand Marshal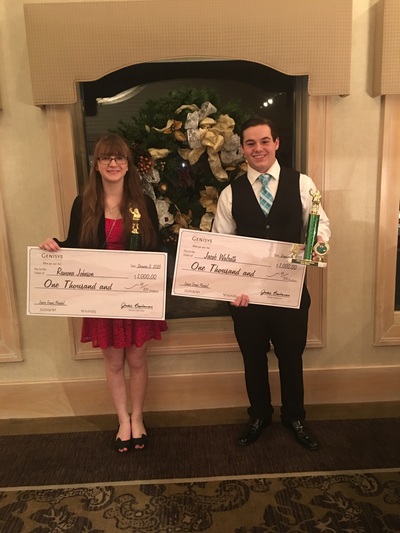 Sophomore Ramona Johnson was named Junior Grand Marshal of Rochester for the 2015 year along with senior Jacob Walrath from ACE High School. Johnson shares her thoughts on receiving this honor.
"I am excited about it because I love being involved in the community," Johnson said. " I'm proud to have the chance to represent it."
This position didn't come to her easily. Johnson went through an application process to be selected to participate in the Rochester Youth Leadership Retreat along with several other high school students in the area. At the retreat, students worked on their leadership skills as well as team building techniques and saw how this is represented in the Rochester community.
"The leadership retreat was a great experience…I got to meet many of the incredible faces of our community and see how everything is run behind the scenes," Johnson said.
This achievement comes with much more. The two Junior Grand Marshals selected from this group received scholarships from Genisys Credit Union and were honored at the Sunrise Pinnacle Award Ceremony as well as the Rochester Hometown Christmas Parade.
"I plan to use [my scholarship] toward going to a good college in the future. I hope to study Biochemistry," Johnson said.