Things to do over Winter Break
If you're Stuck at home for Winter Break, there's more to do here than you think. Here are some ideas to keep yourself busy and have fun at the same time.
Outdoor Winter Sports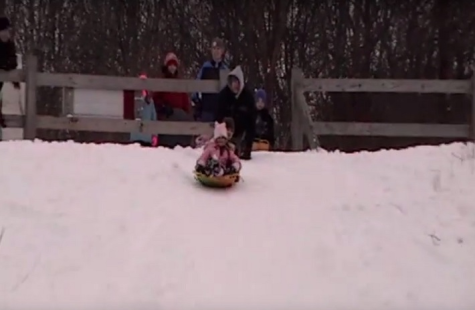 Try getting out of your house and exercise with some fun. Go sledding for an exhilarating ride down a hill. Nearby sledding parks include: Bloomer Park, Jesse Decker Park and Lost Lake Nature Park. Each have hills that are part of their natural exhibitions, for you to enjoy at your own leisure.
Ice Skating is also another winter activity to do, whether you're a beginner or a pro. Go skating with your friends or try a game of ice hockey. Nearby ice skating rinks include Onyx and Detroit Skating Club. Try skating outdoors at Campus Martius Park in downtown Detroit. Stop by at their Arctic Zone for concessions or watch performers on the ice over the weekend.
You can't be a true Michigander without knowing how to ski or snowboard. Check out Pine Knob or Alpine Valley for a fun-filled time. Pine Knob has three terrain parks for different skill levels. Get a  season pass to go there often.
Alpine Valley has many programs and opportunities for people of all ages and skill levels, from lessons to race programs. With 25 slopes surrounded by a picturesque landscape, Alpine Valley is the largest ski area in Southeast Michigan.    
Movies/Theatre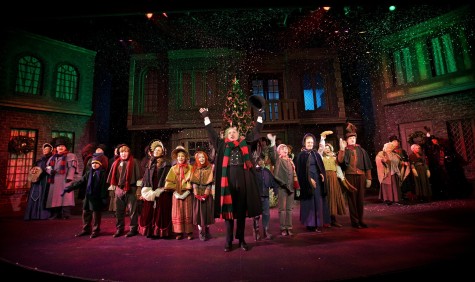 Watch a show with friends instead of at home by yourself. New movies coming out include "Star Wars: The Force Awaken", "Alvin and the Chipmunks: The Road Chip", "Joy", and much more. Try Meadow Brook Theatre's live performance of  the holiday classic "A Christmas Carol." Detroit Opera house also has shows including "Newsies" and "Shen Yun." Fox theatre is also showing "Nutcracker" and "Holidaze".
Shopping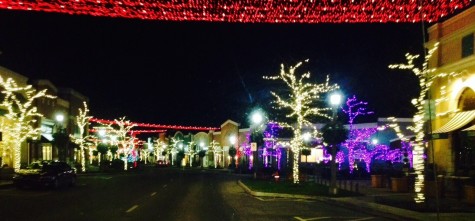 Check out local shopping areas like the Village or Downtown Rochester. Both places have lights for you to view as you stroll by. At the village, Santa will be offering to take pictures with visitors throughout the day. You can win $25 gift cards if you post your pictures on Facebook or Instagram with #thevorh or #bestsanta.
Downtown is also offering horse drawn carriage rides on Fridays in December from 6-9 p.m. at the corner of E. Fourth and Main. Rides are on a first come first serve basis, with prices starting at $10. When you're out there, don't forget to stop by at the Holiday Art Market at Paint creek Center for the Arts. You just may find the gift you need.
Volunteer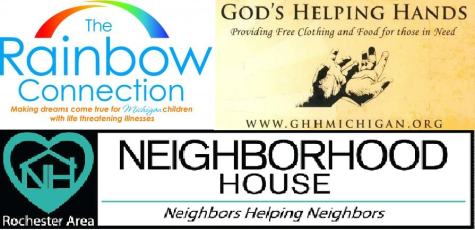 Get in the holiday spirit and give back to your community. There are many opportunities around that you can contribute to. Rainbow Connection is holding a Toy Drive. Rainbow Connection is an organization that allow kids with illnesses to have a dream come true. When visiting these children, bringing toys along helps to cheer up the children. To collect toys, Rainbow Connection is holding a Toy Drive until December 23rd. Contribute to their cause and donate a toy. Examples include Family games, Art & Craft Kits, Legos, Team Sportswear and makeup. Help bring a smile to these children. Drop off times are 8 am – 4 pm. during weekdays, or you can donate online at rainbowconnection.org
You can also help out at Soup Kitchens or Food Parties. Help pack food or assist clients at Rochester Area Neighborhood House. RANH is also partnering with The Little Green Apple store to raise money. Ornaments will be sold until Dec. 4 with $4 of each purchase going to those in need.  Donate items or spend an hour of your time helping out at God's Helping Hands.
Enjoy time at home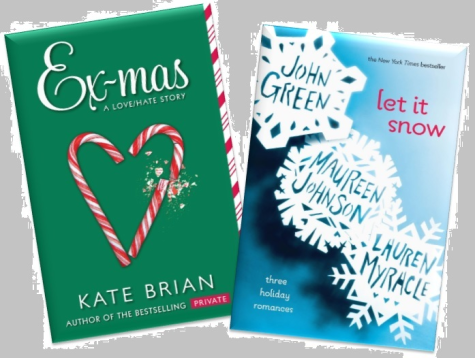 Enjoy your time off of school and do something you usually don't get time to. Try making new food item like pretzel snowmen or cake bites. Snuggle up and enjoy a good book, one that's not required for school. Some holiday books include "Let It Snow," co-authored by John Green, Maureen Johnson, and Lauren Myracle, and "Ex-mas" by Kate Brian.
"Ex-mas" is a love hate story written by Kate Brian, author of best-selling "Private." Main character Lila's little brother Cooper runs off with his friend Tyler to save Santa in the North Pole from melting away due to Global Warming. With her parent's away on vacation, Lila must work with Tyler's older brother, Beau, her ex- boyfriend, to save the children and bring them back before her parents arrive. Read the book to find out if this disaster brings the two together or turns for the worse.
"Let It Snow" is a collection of three connected stories by three different authors. A Christmas Eve Snowstorm affects the lives of different teens who are brought together with a mix of humor and romance.