BRIEF: College Talk & the Junior Class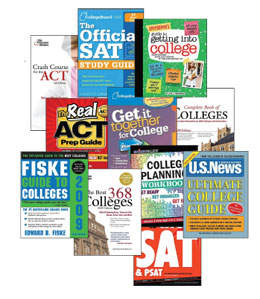 With the daunting thought of college creeping up on the Junior class, many are left with mixed feelings. It's easy to be confused about college – that's why our team of Rochester counselors provided an informational meeting during various hours in past weeks. These meetings proceeded to put the whole process into perspective; from searching for colleges to the application process.
Of course, though some students may feel prepared and even eager to start their next step in higher education, a vast number of the junior class may still feel unsure. Junior Mrudula Sriram speaks out about her own feelings towards the idea.
"I definitely feel intimidated by college, especially since this is junior year and we're expected to do our best and get stellar grades, while also studying for the ACT and SAT, doing sports, extracurriculars, and all the other stuff colleges like to see. It's just all so overwhelming because we spend so much time preparing for college and the future, we forget to live in the present." Sriram said.
As the air is full of college talk, and maybe even worry, many are left a bit directionless. The 2017 class must remember, however, that being unsure is completely okay at this point. Luckily, there's an entire RHS staff foundation of counselors that have definitely seen it all, and will show devotion to helping with this daunting series of tasks.
"I actually knew what my plan after high school would be even before discussing it with my counselors and teachers, However, my counselor has definitely helped me decide what classes to take to meet my future career plans and what path I should take to achieve them." Sriram said.
It's important to remember at this critical time, however, how significant the future is for the Junior class. Starting to take into consideration where you may want to go is also what should be a priority in the upcoming months.
"I'm totally ready to start colleges right now, with my dream school being U of M,"  Sriram said. "I already have a plan of becoming a nurse set in place, and I'm at that point in my life where I'm ready to move out and live independently."