BRIEF: RHS Can Drive proves to be successful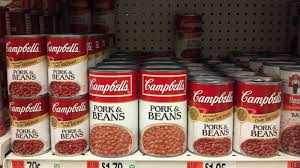 The RHS Can Drive has come to its end and the students in STUGO tally up the amount of cans. For many, this is another great opportunity to make an impact in their community. STUGO leader Mrs. Kelley Cusmano is the brains behind the project and she is glad to see what this year held.
The class that brought the most cans was People Helping People who brought in 2,512. Mrs. Cusmano's classes brought in 666 cans, while Mr. Chad Zwolinski's classes brought in 516. The grand total for the can drive was 6,918 cans.
The Can Drive lasted for only a week, but the RHS community brought in cans everyday to try to get as many cans as they possibly could. Some teachers, in an effort to get more cans in, offered students incentives to bring in cans. With or without an reward for bringing in cans, the students of Rochester High brought in 6,918, which is less than what Mrs. Cusmano was expecting.
"I would love to get around 13,000 cans," Mrs. Cusmano said. "[It] would be more than last year. This year has been different because we have less teachers and we had the power outage which left us with one less day."
The parents also play a big role during the can drive, not just the students.

"We collect cans and money from around all the neighborhoods," Mrs. Cusmano said. "We give the money to Rochester Area Neighborhood House so they can by their supplies."