BRIEF: E-board president shares about her leadership lifestyle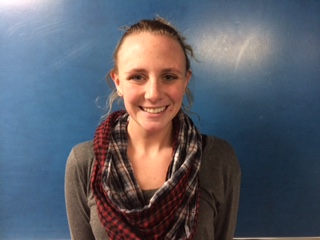 E-board president and senior Ellen Wegener says joing student council has helped her develop communication skills, utilize resources, prioritize tasks, build confidence and make a different in her community.
"STUGO is my favorite thing in the world," Wegener said. "I joined freshman year because I want to try something new, get out of my comfort zone and meet new people. I wasn't totally sure what student council did; I just heard from a ton of people that I was something I should get into, and I applied and got in."
Wegener credits the class with transforming her as a person.
"I stuck with it because I loved the bond that I created with the people in it, and the things I have learned from it not only made me a better leader, but a better person," Wegener said.
Student Council and the skills she's acquired throughout her experience have made such an impact on Wegener's life, that she hopes to make a career out of it.
"This hopefully will become a big part of my future; I hope that I can into Central Michigan's leadership program," Wegener said. "Leadership has definitely helped me a lot with life skills in general, working with people and helping me in diverse situations. It is something that will help me forever in the future."