Top varsity athletes undergo Marine bootcamp training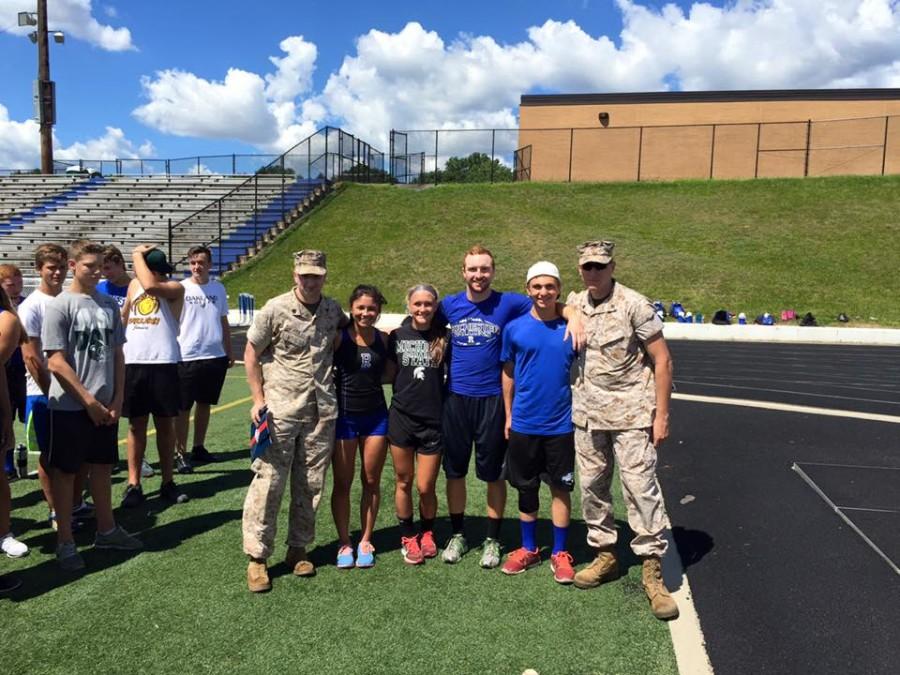 On July 31, the top athletes from each varsity sport participated in a marine boot camp program to be pushed to their physical and mental limits in preparation for the upcoming seasons.
Junior Ollie Najar explains what he was hoping to get out of the program.
"I was interested in what the bootcamp was going to do," Najar said. "I wanted to push myself and train intensely, but most of all, I wanted to represent Rochester soccer and Rochester High well."
Senior Zo Schultz agrees.
"I went there because I wanted to be able to see how hard I could push myself and be able to experience what the marines go through," Schultz said.
Senior Sam Wolfe explains his thoughts about the experience.
"I would wanna do it again," Wolfe said. "It was a very fun individual building experience.
Najar agrees.
"I would definitely do it again," Najar said. "It gave me new workouts to do and also was really fun."  
Wolfe said he learned a few new things.
"I learned that it is okay to just be physically strong, but if you want to achieve your goals, you have to be just as mentally strong," Wolfe said.
Schultz learned a similar lesson.
"I learned that you need to push yourself to see how much you can take," Schultz said.