Teacher Advisory Committee helps administration with big decisions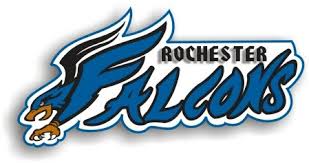 A group of teachers circle around a flier that models dress code expectations. Guys should have pants pulled up and hoodies down. Girls should have longer shorts and skirts, no midriff showing, thicker straps on tank tops and no cleavage. While these rules get broken every day, and it seems as though there is no consequence for these transgressions, these teachers ask each other: Why? What can we do to fix these everyday issues at RHS? They have taken it upon themselves to better the school by joining the new Teacher Advisory Committee (TAC) at RHS.
Formed after interim principal Mr. Neil DeLuca was appointed, the TAC is a committee of staff members who discuss and problem-solve before school, about once a week as needed. Many teachers are excited to be able to share their views, like English teacher and student council advisor Mrs. Kelley Cusmano.
"I love that our administration is actively seeking teacher input," Mrs. Cusmano said. "I hope it will give them a new perspective."
She hopes that the changes made to things like how the graduation speaker is selected will put RHS on the right track, with short-term and long-term goals.
Getting viewpoints from around the school is important to the TAC, for it allows for a more well-rounded perspective on what real issues around the school are, and how they could be fixed.
Some employees, like technology facilitator Mrs. Karen Carl, have a role that is very specific within the school, and appreciate being able to voice their opinions.
"I work mostly with the teachers," Mrs. Carl said. "I believe that I have a different perspective on some things because I can see how issues affect every department in the building."
Being able to have a say in the goings on of the school also builds a sense of synergy in the dynamic RHS environment, with the administrative team of Mr. DeLuca, Mr. Pasquale Cusumano and Mr. Casey Wescott allowing employee morale to build by allowing their opinions to feel validated, according to Mrs. Carl.
"They are not interested in being a dictatorship," Mrs. Carl said. "They realize that they don't have the answer to every issue that arises in the building, and are very willing to listen to feedback from the teachers."
Upon learning about the TAC, seniors Perry Balmer and Ben Catlin immediately jump on the idea. They understand why it's vital for an educational environment to have input from all angles, so everyone can reap the benefits.
"I think that teachers are closer to the student hierarchy than the administration," Balmer said. "So the teachers are more in tune with the wishes of the students than the administrators would be."
When asked what the major issues were at RHS, the boys were excited to toss their own ideas into the pot. Catlin was quick to think of an issue that he saw plaguing the school.
"Juniors parking in the senior lot," Catlin said. "That's not cool. I get there in the morning and all the close spots are taken by stupid juniors who want to get there first."