Xbox One is worth the investment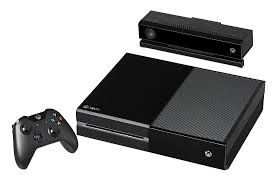 Microsoft has done it again with the newest version of the Xbox, the Xbox One. Averaging over 111,111 consoles sold per day in the first 20 days of being released, consumers are loving the new features of the Xbox One.
Microsoft was looking to do something no other console has achieved. The Xbox One's goal was not just to serve as a gaming console, but to also make consumers' lives easier.
The Xbox One has added many features to make the Xbox more accessible. Microsoft has upgraded the ability of voice command in the gaming console. When one walks into a room he or she can turn on the Xbox with a simple "Xbox on" command. After one turns on the console, the Xbox Kinect will automatically recognize the user and log in to the personalized account.
One thing users of the Xbox wanted desperately was the ability to record on command. One is able to shout "Xbox record that" and the console will record instantly. One can make a whole video using the software Xbox provided and turn one's game play into art.
Microsoft has also improved the ability to watch live TV while playing video games. All users need to do is connect their cable box to the Xbox One.
The Xbox One combats the reality of non-activity during game play with the new fitness program. Microsoft added the new program and it is accessible on all Xbox One consoles for free. The fitness program consists of the most popular workout instructors in the business such as P90x and Jillian Michaels. Users are able to keep a nice physique while mastering a favorite game.
Some people may say the Xbox One is too expensive, but the price is reasonable. Microsoft has succeeded once again.