A.D. Mr. Luke Beach gives behind the scenes of Crosstown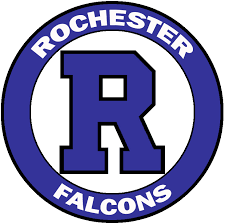 High school athletics is full of plenty of excitement as great moments are sure to happen. At Rochester, the biggest sporting event of the winter is the Crosstown Showdown. The atmosphere at Oakland University's O'rena is different from the normal high school gym.  What nobody sees, however, is the work that must be taken to get this event going. That is where A.D. Luke Beach steps in. Beach elaborated on what it actually takes to prepare for Crosstown.
"Preparations start in the summer," Beach said. "We work with the compliance office at Oakland University to pick a date that does not conflict with a game or practice times for their teams."
Beach also has to make sure sponsorships are secured for Crosstown. The companies seen on the back of Crosstown shirts every year are there because of the work Beach does. He explained how these sponsors are had.
"We send out a sponsorship letter to the community," Beach said. "We start with the sponsors from the previous year, and also work with businesses throughout the community who have shown interest."
Being able to play at a college arena is not something that many high schoolers get to accomplish. The O'Rena at OU has been the setting for the Crosstown for a few years now, and according to Beach, it is because of a jewelers' idea.
"The owner of Smith Jewelers secured the O'Rena as a permanent place to play the crosstown rivalry once a year," Beach said. "He came up with the idea that this game should be played on a more grand stage, and I think it was genius."
One of the main points of Crosstown is fan enjoyment. The game is one part of it, but the whole night is an entire show for the fans. Beach thinks this year will be just as great for those watching.
"There will be some halftime additions I think both sides are really going to enjoy."