An irreversible hourglass
Every grain of sand is a day of our lives
In five months, I will be taking my final walk around the school, wearing my royal blue cap and gown. I will walk across a big stage in front of my classmates and parents, to receive my diploma. In eight months, I will have packed everything in my room, and hugged my friends and family as I leave for college. I will move into my dorm room, where I have to start being more independent and responsible.
This year, 2022, will be a very valuable year for me. The past year was full of many abnormalities, so I can't stop myself to wonder what will happen in the next 365 days, and how I will use up those days to make it all count. 
Every new year, I attempt to make new year's resolutions to keep up with, but they never get accomplished. However, I want this year to be different. I've lost so much time within the past couple years due to the pandemic, I want to make up for it this year. I want to spend as much time as I can being productive, hanging out with friends and families. And I want to be able to cherish the memories.
That's why I started using the "One Second A Day" app last year. I take and upload a video from each day of the year, and the videos start combining into one big montage. This allows me to look back and see what I did day-to-day, trying to relive the meaningful moments that brought me joy.
But will there be any more unexpected roadblocks as I finish high school and start college?
My whole high school experience has been nothing but out of the ordinary. I experienced high school through a pandemic, thus all the tragic events that have occured. The realization that my freshmen year was the only "normal" high school year I have had. It still doesn't feel real; and I don't think it ever will. I feel as if I have completely adjusted to this change in living environment, although I don't want to.
There are times when days feel like they are never going to end, and when days go by with a blink of an eye. That's how I would describe my four years here at Rochester High. Majority of freshman year went by very slowly for me. While sophomore and junior year disappeared right in front of me. It felt like they were combined into one year. With the shift through online and hybrid, back to in-person, there was a lot to handle but time never stopped or slowed down. 
It's exactly like what all the adults and alumni tell me, "high school goes by very fast, enjoy it while you can and cherish all those moments."
I didn't think much of it when high school started. In my head, it was just another four years of school. Just like how it has been the previous couple years: attending school, going up a grade, nothing too special.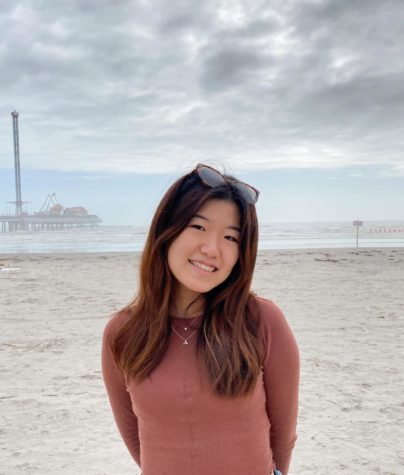 However, they're completely right. What they say is all true. By the time your senior year comes to an end, you feel like you haven't done much or didn't enjoy it to the fullest. It's like an hourglass, except for the fact that you can't flip it back upside down to rewind time. It can only flow in one direction, until the last drop of sand falls. That's when your time in high school concludes. Without any way of stopping or slowing down the process. 
That's what brings me here today. I watched the ball drop in New York over the TV as the timer decreased every second. The second it reached zero, just like that, it's already graduation year. My final days at Rochester are approaching quickly. With these last five months, I will do whatever it takes to soak up all the memories that I want to keep with me for a lifetime. Life is like an hourglass, there's no going back.