Michigan needs to start high school sports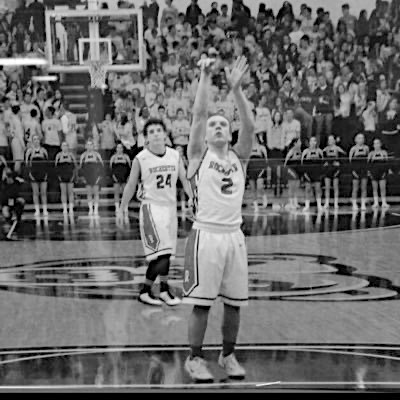 It is time for winter high school sports to fully start in Michigan. As it stands, indoor winter contact sports are on hold until Feb. 21. The MHSAA, and the state of Michigan should do everything they can to start the season as soon as they can, while also keeping safety in mind. 
Data released by the MHSAA supports a return to sports. Across three sports, 5,300 coaches and athletes were tested for COVID, only 57 came back as  positive. Along with this, 38 other states are currently running indoor contact sports, with some having started their seasons all the way back in November. Three of Michigan's border states, Indiana, Wisconsin, and Ohio have been holding competitions for indoor contact sports since early December. Michigan has not been holding any games for indoor contact sports, and has seen a decrease in positive COVID cases; however, the three border states currently running their seasons have also seen a downward trend in positive COVID cases.
 Sports hold a great deal of importance to many high schoolers, and have a large impact on athletes mental health. In a study run by the University of Wisconsin 65% of athletes surveyed reported some symptoms of depression due to the cancellation of their sports. Along with mental health, sports also are important to improving physical health, now is a more important time than ever to be encouraging physical health, not shutting down outlets to which physical health can be improved. Some athletes will not only be missing out on the physical, and mental health benefits, but will also be missing out on opportunities to receive scholarships for their athletic ability, which can change their life, for many years.
The belief that Michigan should start sports has been growing. The "let them play" organization has seen its membership increase drastically. "Let them play" organized a protest outside of the Michigan state capitol to try and get their views heard, the protest saw thousands of coaches, parents, and athletes attend. "Let them play" has also been planning to file a lawsuit against the state of Michigan to start indoor contact sports.
While all winter sports should make a return in Michigan, the safety of the players, coaches, and families should not be taken lightly. Strict measurements need to be put in place in order to maximize the safety of everyone involved.
Optimism remains high with the MHSAA, as the organization still intends to at least hold some sort of season for indoor contact sports. The state of Michigan has been loosening restrictions and recently, Governor, Gretchen Whitmer hinted at the possibility of sports returning early. 
High school athletes need their seasons, and the state of Michigan should do what it can provide for a safe return to sports as soon as possible.