The Michigan Humane Society: Helping animals find their forever homes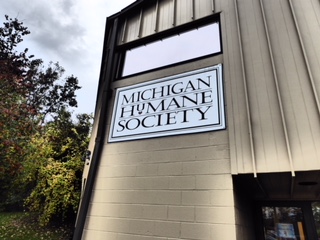 Every day, the many different locations of the Michigan Humane Society are caring for numerous animals by feeding, cleaning and giving them the proper medical attention.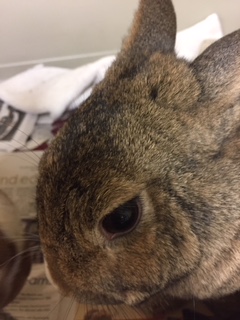 The Michigan Humane Society is an organization dedicated to saving the lives of animals in the community and finding them forever homes. In addition to cats and dogs, they also care for guinea pigs, rabbits, chickens and pigs.
"The Michigan Humane Society's mission, or main focus, is to improve and save lives through compassionate care, community engagement and advocacy for animals," Michigan Humane Society public relations specialist Shaun Bailey said.
Additionally, the Humane Society participates in various events in the community to help the animals in their shelters.
"The Michigan Humane Society conducts a wide variety of projects, programs, and events across metro Detroit," Bailey said. "Specific to Rochester, MHS operates an animal shelter and veterinary clinic called the MHS Rochester Hills Center for Animal Care, stocks adoptable animals inside Premier Pet Supply of Rochester Hills, and partners with Oakland County Animal Control and local law enforcement agencies on request."
Though the Humane Society does a great amount of work in the community, many people are not educated on the importance of these shelters.
"People should know that the Michigan Humane Society is the state's oldest and largest animal welfare organization," Bailey said. "It depends solely on the generosity of its supporters because it receives no funding from either the state or federal government."
The MHS also organizes and participates in many events throughout the year in order to raise money and find homes for animals.  On November 9-11, the Humane Society is attending an event called the Novi Pet Expo at the Suburban Collection Showplace, which is an occasion showcasing many different pet care products and adoptable animals to the public.  This occasion features many different things for people to do, such as fun agility training workshops, dog shows and dog races to watch. Events like the Novi Pet Expo allow non-profit organizations like the Humane Society to provide the basic necessities to animals in their shelters and eventually find them loving homes.
"Organizations like the Michigan Humane Society provide a vital safety net for abused, neglected and homeless animals," Bailey said. "In the case of MHS, it operates three shelter and veterinary centers in Detroit, Rochester Hills, and Westland; five adoption partnerships with Premier Pet Supply, Petco, and PetSmart; and both a Cruelty Investigation Department and a Statewide Animal Response Team."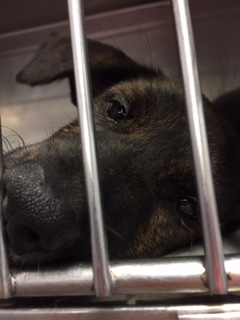 The Humane Society offers countless ways for people in the community to help.
"The top ways to help the Michigan Humane Society are participating in volunteer work, foster care, DIY fundraising and attending MHS events," Bailey said. "We are especially in need of foster caregivers, particularly for newborn, motherless kittens. Teens 14 and older can volunteer in our shelters, but they must be accompanied by a parent or guardian who is at least 25."
The Humane Society is dedicated to finding homes for animals in their shelters and giving them the proper care in order to find them a loving home.
"The act of adopting a pet is a terrific form of community service, because, as our slogan says, 'Somebody here needs you,'" Bailey said. "And by bringing that pet to our veterinary clinics, you are helping to support other animals in need."