BRIEF: Logan Hubbard talks Color guard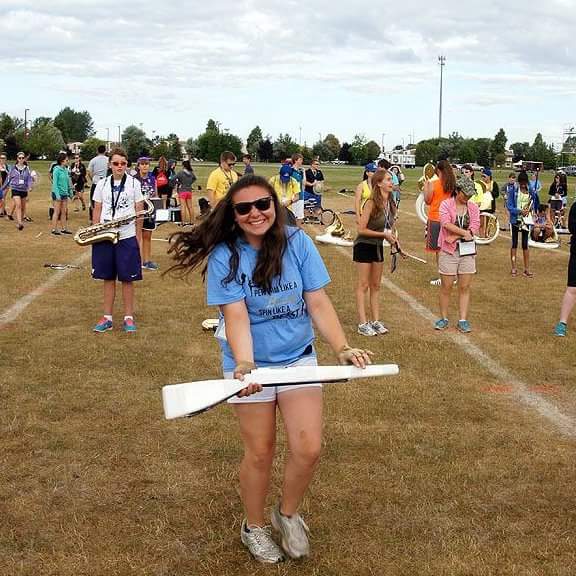 With Marching Band season now over at Rochester High School, Logan Hubbard talks about the past few months of Color guard and what amazing things it's helped her to accomplish. She is a third year returning member, and she is overjoyed that she joined as a freshman.
"Before I left for [high] school, my brother's best friend pushed me to do Color guard," Hubbard said. "I'm glad she did."
She comments on the training that she went through in order to make the team and perform alongside the marching band.
"We train for color guard by starting with basic things like general spinning of the flag every time we meet," Hubbard said. "Then we go over routines from our show and make sure we are all on time and spinning together."
Hubbard talks about what she loves about Color guard.
"My favorite part of color guard is learning the routines and new tosses," Hubbard said. "Especially now with just bringing rifle into it, it's so much fun and it feels great knowing you have the ability to do the hardest toss that your instructor knows."
Hubbard talks about all the wonderful effects that Color guard has had on her life. For her, Color guard isn't just an extracurricular activity , it's a little family.
"Without Color guard, I wouldn't be apart of something amazing like the Falcon Marching Band," said Hubbard. "I also wouldn't have the great group of friends [that] I'm in."