Thoroughly Modern Millie Review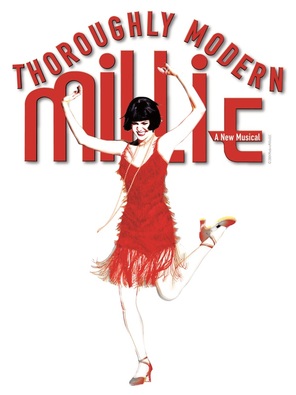 As the stage lights dimmed in the auditorium, anyone could feel the crowd's rising anticipation for the curtains to fly open. Younger children sat wide-eyed, listening to the opening music played by our very own student body, whereas adults and older age groups searched the stage for familiar faces.
One could see in Rochester's production of Thoroughly Modern Millie that a lot of hard work was put in. It's clearly shown through the cast's exceptional dancing skills and some of the actors' will to go above and beyond with their roles, bringing the story to life. The outstanding performances done by Jessie Carl (Millie Dillmount) and Julian Karagounis (Jimmy Smith) blew many away as it seemed as if they could do it all. Carl seemed to capture the essence of what it meant to be a woman in the early 1900s and her strive to be more than just that is what gives the play its energy. However, there were a few drawbacks to this play.
The performance did feel a bit lengthy as it lasted about three hours. Although the intermission helped, many in the audience became fidgety during the last quarter of the play. In addition to this, some of the costumes reminded the crowd that this is indeed a school play, and the school does have a budget.  However, it did not take away from the quality of the show.
Overall, Thoroughly Modern Millie was an entertaining play due to the people involved in it. The admirable performances done by the cast outweigh any cons, as most would enjoy coming back to Rochester to see another play done by RATS.