Paris terrorist attacks timeline reveals ISIS's increasing reach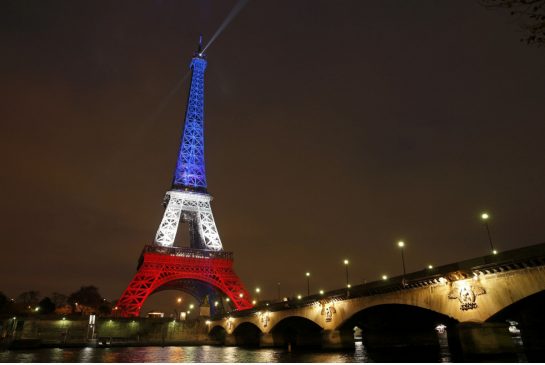 This Friday, at least 129 people were killed and hundreds more were wounded during the terrorist attacks in Paris, France.  There were multiple attacks across the French capital this weekend, most notably at the Bataclan Theatre during an Eagles of Death Metal concert, where dozens were killed from gunshots and suicide bombings. The assaults were the most deadly tragedies France has experienced since World War II. Here's how the fateful night of Friday, Nov. 13 unfolded in Paris:
9:20 p.m.:  A soccer game between the German and French national soccer teams is interrupted by suicide bombings at Stade de France. The bombs were detonated outside the stadium, and although the game continued, fear grew amongst the fans after multiple explosions were heard and French president François Hollande was escorted from the stadium.
9:25 p.m.: Gunmen open fire and kill 15 people at Le Carillon and Le Petit Cambodge, two restaurants in the tenth Arrondissement of Paris.  
9:32 p.m.: Another restaurant is attacked as another gunman unloads at a bar in the 11th Arrondissement, La Bonne Bière.  Five people are shot and killed.
9:36 p.m.: A third gunman kills several people at La Belle Equipe, not far from La Bonne Bière. Some sources reported about 12 deaths at this site, while others reported as many as 19 fatalities.  
9:40 p.m.: At a café named Comptoir Voltaire, another suicide bombing occurs.  Fortunately, no additional lives were lost due to this attack, although one individual was severely injured.
9:40 p.m.:  Meanwhile, the deadliest assault of the night is in progress at the Bataclan, a popular theatre in Paris. During an Eagles of Death Metal concert, shots were fired into the crowded theatre and audience members were either shot or taken hostage. A total of 89 people were killed at this site.
11:55 p.m.: The first mandatory curfew is put in place for Paris in over 70 years. President Hollande closes France's borders and declares a state of emergency.
After the attacks, a countless number of people offered their condolences to the people of Paris. Many celebrities offered their support for victims of the terrorist acts via social media, including Taylor Swift, Kim Kardashian, Harry Styles, David Beckham and Ariana Grande. Many prominent professional athletes voiced their sorrows as well, such as LeBron James, Alex Morgan, J.J. Watt and Usain Bolt. It is suspected that ISIS was behind these terrorist attacks and investigations into who was involved and how they gained access in Paris are ongoing.