Gomez demonstrates maturity with 'Same Old Love'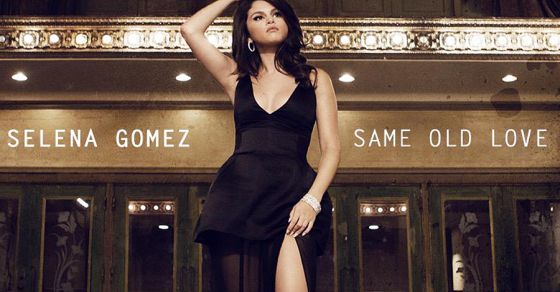 When Selena Gomez launched her new hit single "Same Old Love," audiences around the world were hoping it would not be a return to her predictable, dance-pop style. Many were pleasantly surprised when the single started mildly with just piano and finger snapping providing the melody. The new single was well-executed and sung beautifully, showing that Gomez is a pop force to reckon with.

"Same Old Love" is Gomez's second single from her second studio album "Revival." It was released on Sept. 9, with hopes of showing a more mature tone from Gomez in an attempt to highlight her reformed maturity. The song was written by Charli XCX, Ross Golan, Benny Blanco and the production team Stargate, and the latter two also produced it. Musically, it is a midtempo electropop song that describes what can be assumed to be a breakup between Gomez and one of her lovers.

"

When the chorus begins, synths and drums are brought in, and the use of these instruments provides a pleasurable beat that helps to convey Gomez's message of how she is "sick of that same old love."

Also with the less obnoxious chorus it provides room to highlight Gomez's much improved vocals. This overall helps to make her new song much better for an audience of all ages to enjoy.

Although, Gomez's new track still isn't perfect because some may say the song lyrics may redundant and as a continuation of a much overused theme in an attempt to generate views and make easy money. It is no secret that writing about breakups commonly appeals to a widespread audience. Some audiences also might look at the lyrics and say it's too moopy, which could be a drawback for some.

In the end, Gomez's new single "Same Old Love" is a great song with that's worth a download. It shows just how far Gomez has come from what many would consider to be an irresponsible princess to a more mature young woman.

"Same Old Love" recieves a 4 out of 5 star rating.